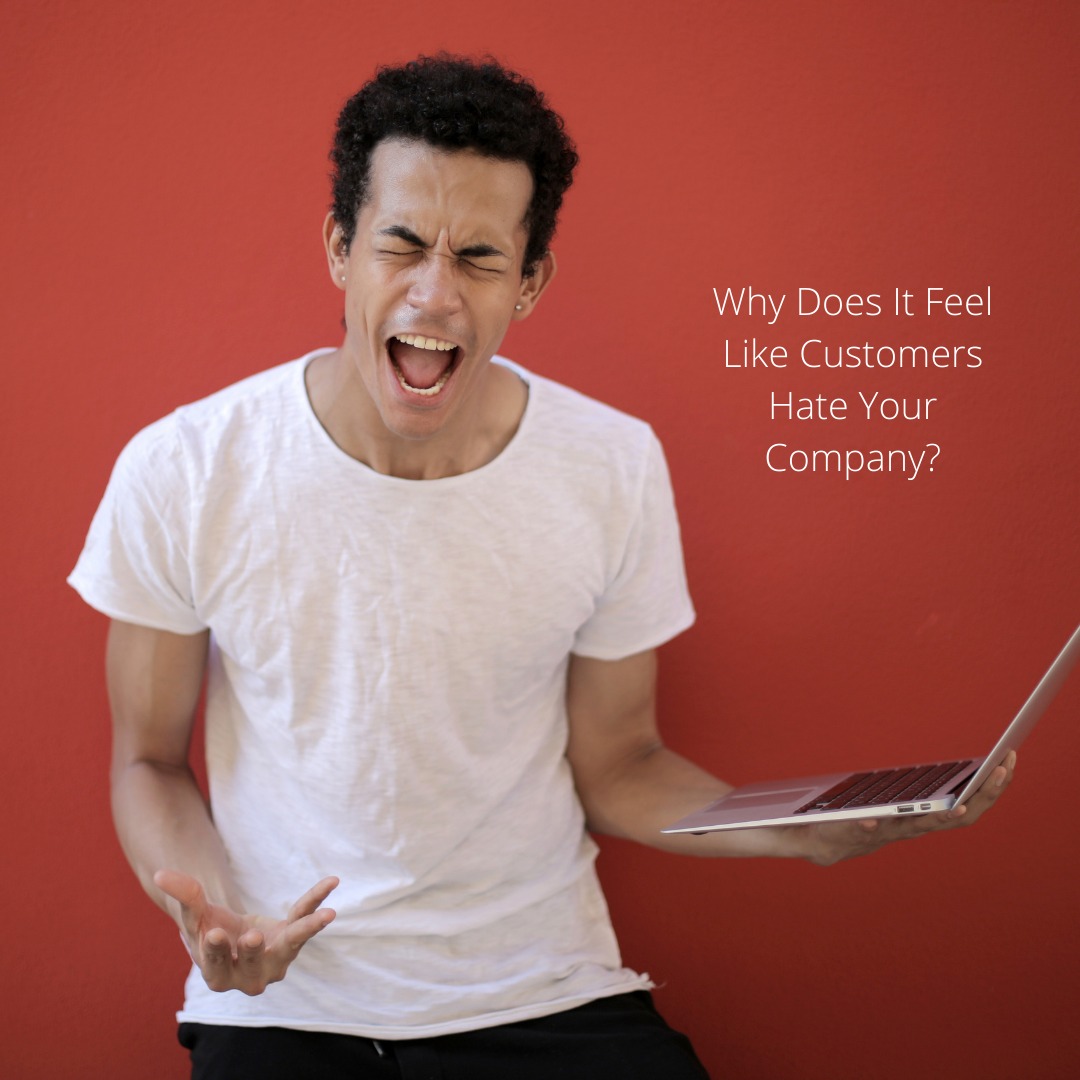 Do you ever feel as though customers aren't impressed with your company? Perhaps you have real, quantifiable evidence that this is the case? Maybe polls have revealed that customer satisfaction is at an all-time low. What's going wrong here? Well, these are some of the reasons why customer opinions may not be at the level you'd like. 
Problems With Your Website 
First, it's posible that you are having issues because your business website isn't delivering the user experience that customers want online. There are a few reasons why this could be the case. For instance, it might be an issue with the structure of the website. Ideally, your site should follow a simple three click rule. This means that customers should never be more than three clicks away from a page they are looking for. There are shortcuts that you can explore here. For instance, you might want to think about adding a chatbot to your website. With a chatbot, you can guarantee that customers get immediate answers. Chatbots are popular with customers and some can even lead them directly to where they need to be. The other main issue will be the speed of the site. You can address this by improving your hosting solution. You can find the best WordPress hosting for 2022 by completing a little research online.

Bad Reviews 
Research suggests that 80% of customers will check reviews online before they commit to making a purchase. This means that if you have bad reviews then it could be creating a poor perception of your company online. To tackle this problem, you should consider responding to reviews directly. This is important as it shows customers that you are ready to make the right improvements.

Poor Customer Support 
When you run a company you should be offering your customers support every step of the way. Before they make a purchase, while they are making said purchase, and aftercare. If you have questions and queries from customers they expect you to reply almost instantaneously, or at least within 48 hours. There are ways to get around this, you could make use of a chatbot for your website. You may also like to add some FAQs to your page to guide customers in the right direction. 
You're Not Listening 
If you are not listening to what your customers want then you will lose customers and potentially profits. People will often voice their opinions via social media platforms and it is up to you, the company, to take notice of what is being said. They may suggest alternative products that you could sell, so it may not all be bad comments you read about your company. 
We hope this helps you understand some of the key reasons that it can feel like customers absolutely hate your company. If you take the right steps then you can fix the issues that are present here and get things back on the right track. In doing so, you could potentially preserve the longevity of your company too.