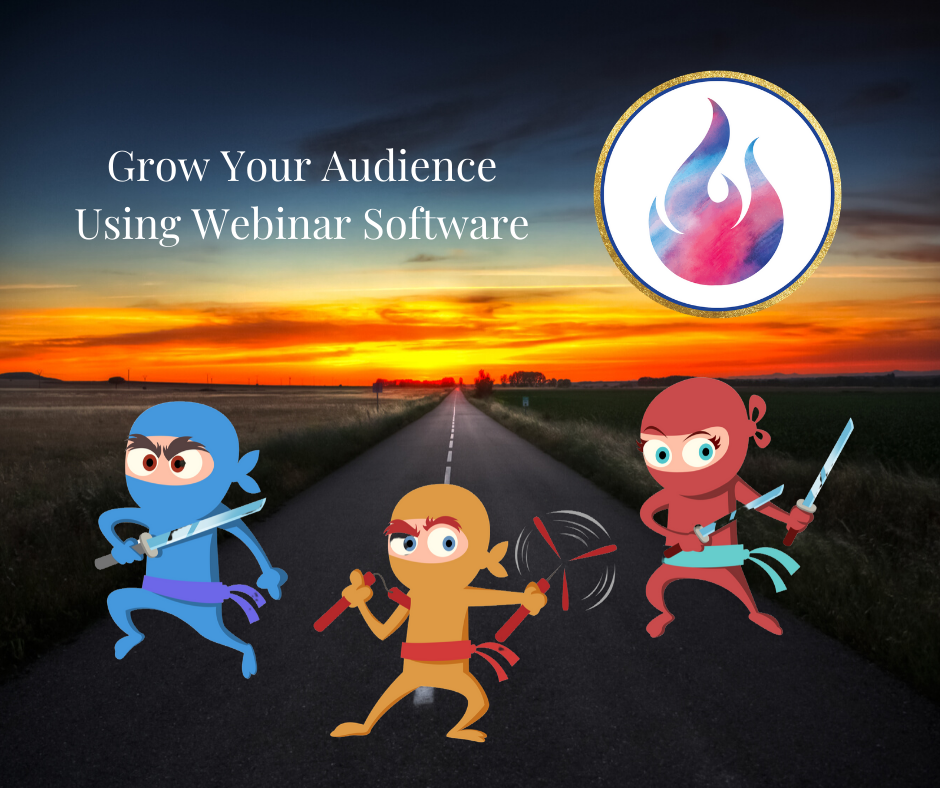 Are you looking to grow a bigger audience? If so, then you may have realised that you need to have a deeper connection with the audience you already have. You will be looking to create a stronger bond and show them that you know your topic inside out, but most importantly of all, you'll want to show your audience that you can help them get results.
Have you thought about webinars as a way grow your audience?
Webinars not only allow you to engage your potential clients, share valuable ideas and information, it means those that want to do more with you have the opportunity to do so, at the end of the session. In other words, webinars can sell your courses and programs for you. BUT the right webinar software can also help you create your course, and take payments!
What's Webinar Ninja?
Webinar Ninja is easy to use webinar software. It's all online so you don't have to worry about things to download, or use an app from your desktop. If you're anything like me, you will find this useful to have everything in one place.
You can run a webinar where you issue a link and your potential students register. You have email templates made available to you so you can customise these and they are sent to your prospects. They will contain reminders to join the webinar and your webinar links so they can join.
For most course creators this is perfect. However, if you want to do something like a virtual summit, a hybrid webinar or an evergreen automated webinar (a video recording that has the webinar experience) then you can do this too. I find that scheduling a series of webinars is the perfect way to deliver your course live. You can download the videos and add them to your online course platform at a later date. Webinar Ninja can also help you take payments for your webinars.
What Comes With Webinar Ninja?
For those that like to know all the details:
Paid & Free Webinars (a paid webinar could be a taster session for your online course).

Multiple Presenters – handy for interviewing!

Auto Recording & Archiving

Integrations with 1000+ Apps

Upload Presentation Slides

Insert Pre-Recorded Videos

Share Screen – perfect for delivering a course live! 

Full Training & Tutorials

Registration Page Templates

Access to Referral Program
My favourite aspect of Webinar Ninja is the community.
The founder Omar Zenholm and his partner Nicole Baldinu host regular community training sessions. You go along to learn something and can chat directly with Omar, Nicole, their team and other members of the Webinar Ninja family. They're really nice friendly people who share their knowledge generously.
There's also the 30-Day Automated Webinar Challenge.
My favourite part about this is that you get templates and standard operating procedures (SOPs). As someone who sells courses with templates and SOPs included I know how easy it is to get results when you have these included. Everything is set up for your success. You even get 30 days of Webinar Ninja so you can deliver your own automated webinar.
You Don't Have to Call Your Webinar a Webinar
Yes really – you don't have to call your webinar a webinar! Depending on where your audience is, depends on what you call it. LinkedIn has a more formal tone running through the site, so call it an online seminar for your LinkedIn audience.
Masterclass is a popular term for teaching webinars, but you can also have an online convention, or a digital workshop. There's also virtual workshop, teach-in or study session. So you can call your webinar something that the audience strongly identifies with.
Making Money with Your Webinar After You've Delivered It…
I recorded this video to share 21 different ways you can make money with your webinars once you've created them.
My advice to you…
If you have something to sell, selling may feel uncomfortable right now. so run a webinar for your audience. You don't need a big audience, and you can use the templates in the webinar challenge to take away all the procrastination you may have. You can do the daily activities and in 30 days have something that you're really proud of.
You can teach and interact with your audience and build a huge email list with just a little action!