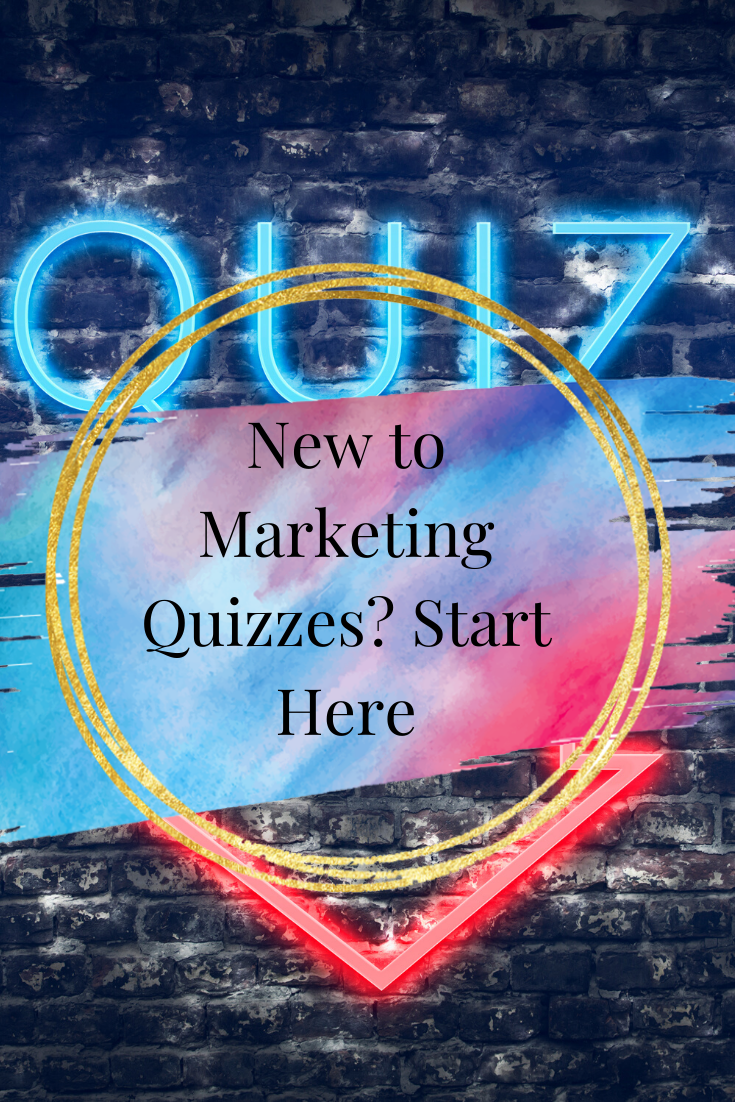 You've thought about creating a marketing quiz, but you're overwhelmed with all the sheer amount of quiz types available. How do you know what type of quiz you need? Is it a
Personality quiz
Viral Quiz
True or False Quiz
Trivia Quiz
Some other kind of quiz
Is there a quiz to determine what quiz to create? There are many different quiz types and not all are suited to marketing. It can be easy to get stuck before you start. In this post, you'll discover the easiest type of marketing quiz to create and the secrets to making your quiz an awesome experience for your website visitors.
True or False?
The easiest type of quiz to create from scratch is the True or False Quiz?
True! Yes, it's the fastest and easiest marketing quiz you'll ever create. What's more, it's perfect for beginners to quiz marketing.
As with all quizzes, when creating your true or false quiz you should start with your end goal.
What is the purpose of your True or False Quiz?
What kind of awakening would you want your readers to have?
What's the feel of the quiz?
What sort of emotions are you looking to evoke?
What happens when they complete the quiz?
Write the answers to the above questions down, and then think about the headline for your quiz.
Headlines determine whether you get clicked, or your prospect just scrolls on by. A great headline makes your potential reader stop, click and take your quiz.  Because it's so impactful, you need to take around 30 minutes brainstorming potential headlines. Times spent here is well worth it, and not time wasted. Make a list of 5 brilliant headlines.
Creating Your Quiz Questions
This is the fun part of your quiz, and it's easier than you think! In fact, you'll find it harder to get a great headline than to come up with the questions for your quiz!
Take another sheet of lined paper and write down the numbers one through to ten. One number on each line.
Underneath this write down the ten questions you're asked most frequently. For example, I'm often asked how to write faster. The following statements can be answered true or false, and are easily extrapolated from the question:
I can take typing lessons to speed up my writing time
Planning makes blogging easier
Outlines make blogging faster
As you can see, these are all statements that can be answered "true" in a true or false quiz. You also need to add in some negative statements
Writing quality content online doesn't involve linking to other websites
300 words are enough to land me in the number one position on the front page of the search engines
Writing for me is more important than writing for my readers
Of course, you'll need to mix up your statements so you don't have a discernable pattern ie The first three statements are true, the last three are false, or alternating them true / false / true / false
Eliminating the Patterns in Your True or False Quiz
When creating a true or false quiz it can be easy to have a pattern in your responses. The human brain can detect patterns really quickly, and if you have one in your quiz, it becomes easier for the participant to guess the correct answers.
William Poundstone, in his book "How to Predict The Unpredictable" shares that often in tests there are more true answers than false answers (56/44 ratio). This he asserts is because it's easier to recall a truth than make up a lie, which a false response is.
To give an accurate response when grading your quiz, you need to have the best answers. Sure, some will be guessed – this is all part of the fun – and some will answer incorrectly, again all part of the fun, by obtaining the best possible answers you start to see the weak areas of your prospects. It could be that when they take my true or false quiz that they know about outlining, planning and using a structure. What they know, but don't want to do is become faster at typing. They know if they type at 60wpm rather than 30wpm, they've halved their writing time. What they don't want to do is invest in a program, or they feel they don't have the time for boosting this essential skill. As I don't teach typing, this is one area I cannot provide support in. But if I don't know this is a weak area, I'm going to chase my tail in creating content that doesn't solve the real issues. This is why pattern elimination is important.
Reviewing Your True or False Quiz
You know the purpose of your true or false quiz, you know the questions. You've even randomised them as best as you can to obtain the best answers. The next step is to review your quiz and determine how the participant feels. Research indicates that the best quizzes leave the participant feeling uplifted as they have a positive spin. Even the "your wrong" answers have an "I didn't know that" aspect rather than a negative feeling.
For example, in my questions with false answers, I say
Writing quality content online doesn't involve linking to other websites
Quality content has many variables, however, bloggers tend to fixate on the grammar aspect of quality content above and beyond everything else. They're forgetting that search engines were created by academics using the academic peer review system. This means that quality content links to the references mentioned in the article (like I did with William Poundstone), it links to the source of an idea, or original research, and it's structured in an easily readable way.
By adding this question to my quiz, I've slowed them down and made the participant think. In slowing the participant down, I'm more likely to get accurate answers for the statements that come after.
Most importantly someone taking my quiz doesn't feel stupid. People don't like to feel stupid, and they won't share the quiz that makes them feel queasy inside.  Put a positive spin on all your answers to make your quiz impactful and more likely to go viral.
Do You Need Quiz Software for True or False Quiz
Actually you don't need any software for a True or False Quiz, you can actually create one using Slideshare and get your readers to click the slides. You could create it as a content upgrade where the reader downloads the quiz, and the answers are emailed to them. These are both easy, and very economical ways to get started with your True or False Quizzes. You can even use Video for your True or False Quiz as this person has
If you want to "grade" your quiz then you'll need some software that will enable this. You can also try one of these options
Thrive Quiz Builder – the price depends on the license
Riddle Prices start at $4 a month
Fyrebox Pricing for the basic option is free.
Try Interact the basic pricing is $17 a month
Qzzr – pricing for the basic option is free.
I personally use Thrive Quiz Builder, and I've used Riddle in the past.
Grading your quiz enables you to tailor the response to your participant, and in some instances show them a service or product that will alleviate their problem. This ties in nicely about getting the best answers to your quiz, because you cannot give options to services and products if you don't get the best responses.
Advanced "True or False Quiz" Tips
One of the reasons I love the Thrive Quiz Builder is simply because you can have "conditional" responses. If someone answers true to a question they can be shown a different question to someone who answers false. This will take a little longer to create, but it will also enable you to get the best answers to your questions and discover why your audience believes something is true, or false.
True or False Quizzes will help you educate your audience, and test their knowledge. With a little nudge, they have the potential to go viral across social media. Make sure they do for all the right reasons 🙂