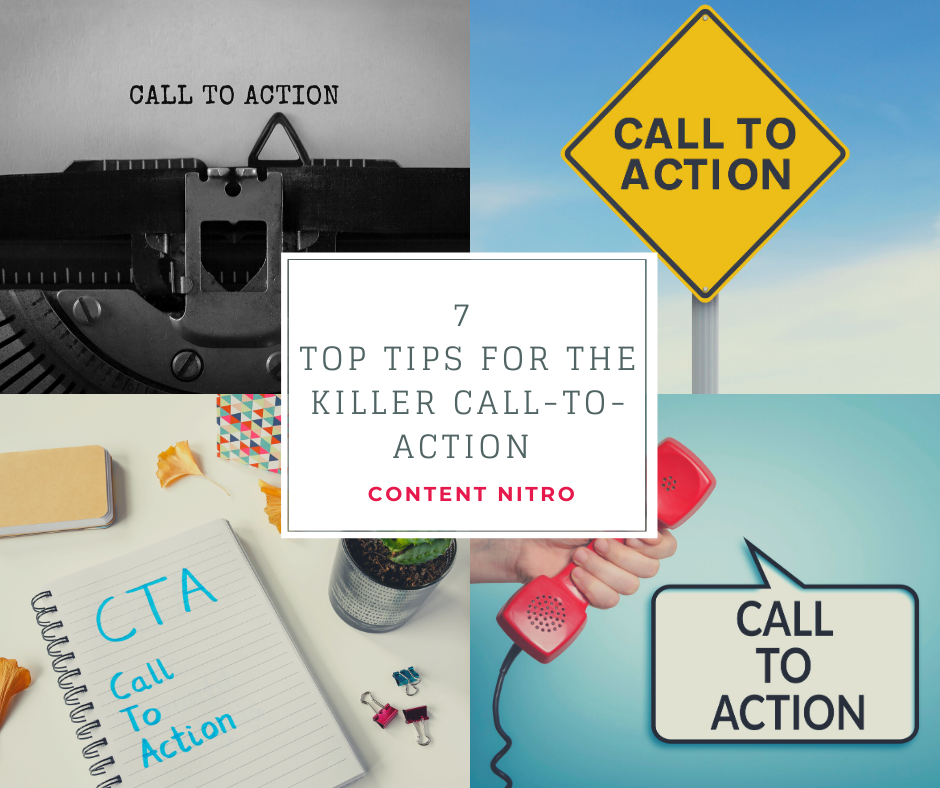 Call-to-actions, or CTAs, are at the core of what makes a website or blog profitable. Of course, affiliate marketing and brilliant content are the main bulk of your site. However, without asking your readers to take actions, they might take the information they need and go. While increasing views and monthly readers might make you proud of your job, you need a little more to turn that interest into profit – namely, a call-to-action. Today you can find them on most successful websites and blogs, but not only. Crafting the perfect one to capture your audience in is challenging, but can lead to impressive results. Find out how below.
1. Identify Your Aim
If someone asked you what the aim or goal behind your website is, you are likely to answer "passive income" or "profit." Because, of course, capturing the interest of the reader and offering valuable information is nice, but you are running a business! And how can you convert all that interest into profit? Well, the answer is simple: by asking your visitors to take action on your website.
However, that action does not necessarily have to be buying your product or committing to a subscription. The possibilities and income streams generated by call-to-actions vary. For example, you could be asking your readers to subscribe to your newsletter.
This might not be immediate money-producing action, but it can help you access their contact details. This means that when you will launch your next product, you already know who to communicate the launch and ensuing offers with. And, even better, you know that these readers are the ones interested in it because they would not have signed up for it otherwise, right?
Once the leads have started to become more consistent and your product and services are growing in popularity, you will have to make sure that your finances are in place. Sorting out taxes and financial conduct for a small online business can be tricky, so don't skip out on the help of professionals such as Scott Robert.
2. Give Your Readers a Reason to Take Action
When crafting the perfect call-to-action, remember that your readers are not likely to do so for your benefit. They will take action if they can see an advantage for themselves or a way to help a cause they believe in.
Specifically, ensure that the benefit they will perceive from your offer is clear. Readers might want to know what is in it for them, and you only have a couple of seconds to help them reach a decision. However, the phrasing you pick should also reflect your branding, vision, and value proposition. So, opting for a call to action that states your unique selling point is more likely to give your audience a reason to pick your company rather than any other.
3. Use Command Verbs
We all live in a fast-paced lifestyle, so you only have a second or two to encourage someone to take action before he or she moves onto the next piece of content. While being polite is nice, make sure you include a direct call to action that clearly states what you are asking your audience to do.
Depending on your goal and brand, you might start your call to action with clear command verbs such as "watch," "subscribe," "sign-up," "download," or "shop." Without such indications, the audience might not be aware of the products you offer or whether you have just launched a service or newsletter. Adapt other websites' call to cations to your situation or find inspiration here!
4. Make It Provocative
If you have been striving to create emotionally-charged content to entice readers and visitors, then you will know the drill. Aiming at generating a little enthusiasm when creating a call to action is essential. You have a little more than a handful of characters to play with, and many readers might just skip a bland request – even if the offer was valuable for them!
Instead, tap into the excitement of receiving something for a discounted price or for free and play with it. Just by adding an exclamation mark, you are remarking how good the benefit you are offering them is, and remind them that they should be excited about the unique offer they have just discovered. Effectively, a few adjustments can turn a bare statement into a reason to be enthusiastic about taking action!
5. Button's Position (Know Your Devices!)
How many times were you looking up important information on your phone when a pop-up call to action button came up and blocked out the screen? Are you more likely to type in your email or press that tempting "maybe later" option just below it?
Devices and screen outlines are different. You might have crafted a call to action that pops up in a visible corner of the screen on a laptop – still in front of the reader's eye, but non-disruptive. However, on the smaller screens of our phones things are different. The same pop-up box now looks stretched and enlarged. And, if your reader can't find the button to either take action or think about it while taking up the information, he or she will exit your page.
Test your call-to-action on mobile straight after implementing it, but don't forget to perform regular checks to ensure that everything looks fine on laptops, phones, and tablets.
6. Timings and Colour
A reader is less likely to sign up for your offer or subscription without knowing what he or she is signing up for. The aim of the information you include in your content is to interest readers and keep them reading on. However, you will need to give them a chance actually to discover your brand, vision, and offers. Without this time, you might be asking them to take action that they don't fully understand and might not trust.
7. Using FOMO to Your Advantage
FOMO – or Fear Of Missing Out – is among the most effective motivators you could use. Letting your audience know that a particular offer is about to expire or that there are only a few slots still available on your exclusive online course can get them to sign up without thinking about it twice! Independently on how you will craft it, don't skip out on including a call-to-action on your new website!