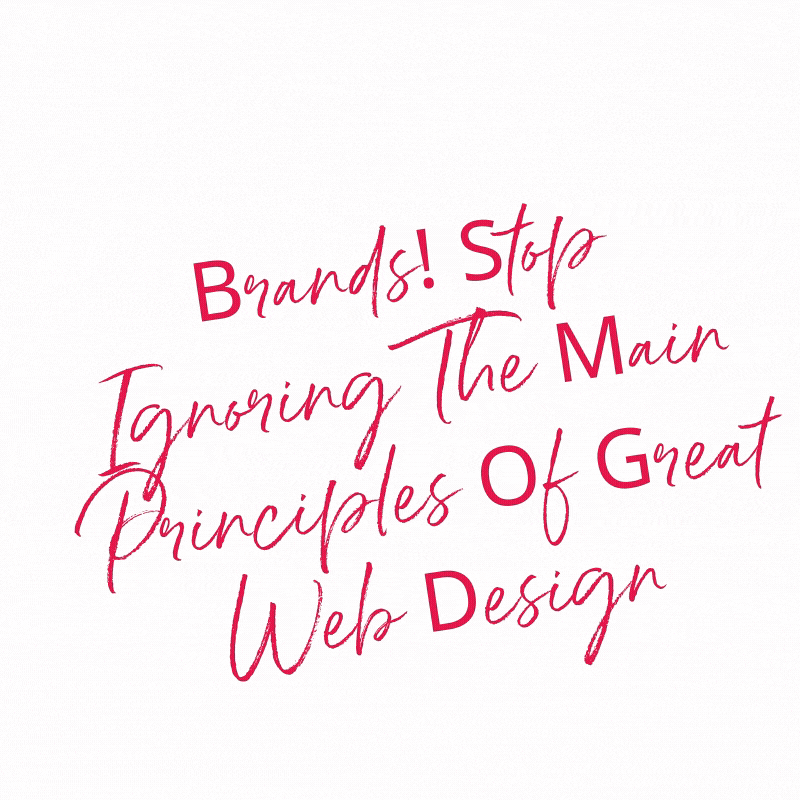 As a brand, it's hard not to overreach. Even if you have a relatively simple setup, it's very easy to overstretch, overpromise, and overpromote. This is especially true of web design, in which social media hubs can provide most of the organic reach and presence you will find online. So, companies see this and often think that they need to 'best' the social media companies by making their website overly complex, which in turn makes it hard to use, and slow to load.
How can we think of web design in 2020 in a seamless, appropriate and justified fashion? After all, it's not hard to think that websites are becoming less and less relevant for brands to maintain, especially when services like Twitter offer custom messaging management suites to offset customer support architecture.
But what are the principles of good, simple, worthwhile web design? How does it apply to YOUR specific audience? And most importantly, what mistake are you making? This last point is essential, because it offers the most insightful means of making those essential and necessary changes.
Let's discuss that in the following advice:
Inspecting Navigability
Navigability is essential. It is the bread and butter of website usage. How quickly should customers find the page they most wish for? How easily should they move through your store? How easy and signposted is the process for signing up for an account? If your answer to any of these questions is 'this will take more than a few seconds,' you have work to do. Even a simple search bar can help lost users find their way forward. Developing a means forward means understanding how your audience thinks, and what they're looking for from your website. This will help you choose the layout, the theme, and the pages that are most signposted in the best possible manner.
Landing Page Access
Which landing pages do your visitors hit each time? How many do you have? Are they curated per location that you serve? What kind of Google searches bring them to certain pages? How can you use the best SEO practices to ensure this takes place? The more you understand the search patterns of your audience, and cater to that, the more impressive and relevant your landing pages will be. If you haven't thought about this before, this can be a great place to start.
What Additional Features Are Essential?
What extra features does your website need? Keep them streamlined, and always relevant. How about a means to track shipping? What about social media integrations? Should you run a blog in which you can practice the best possible SEO standards, helping achieve organic traffic to your services left and right? What about a page entirely dedicated to the history of your brand, becoming the one-stop resource for your own narrative? Consider all of the hallmarks that you wish to be known for, and consider how web features could aid you in that.
With this advice, we hope you can more easily practice fantastic web design.