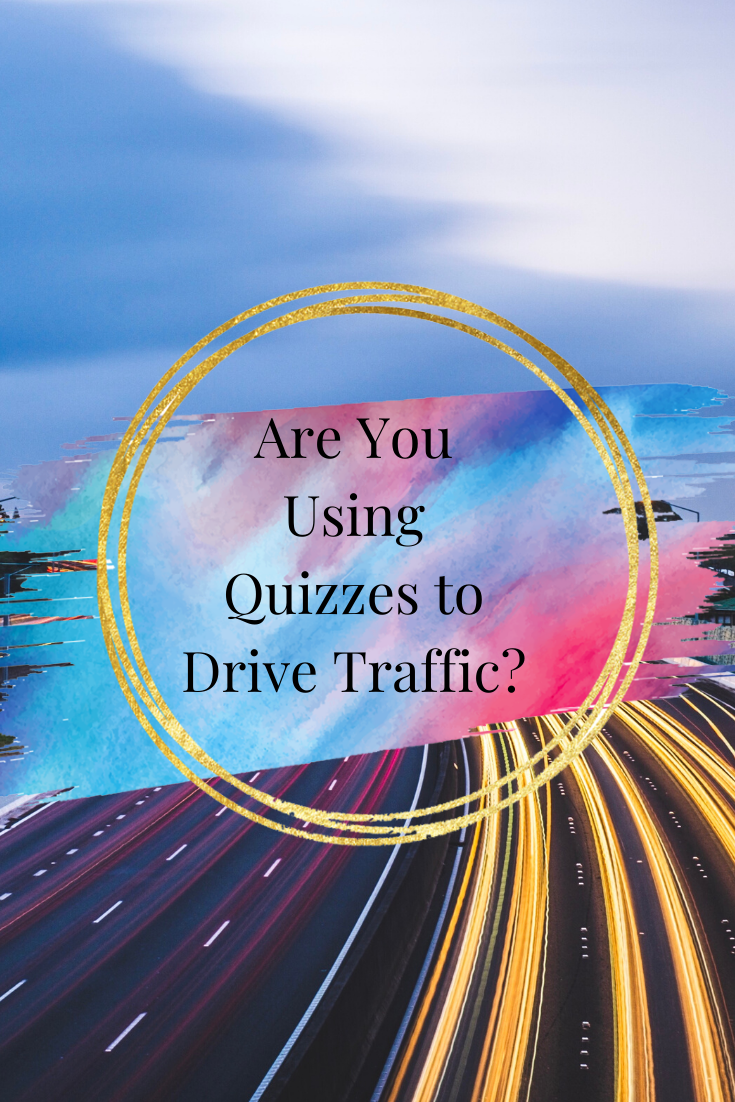 Unleash the Power of Viral Social Quizzes on Your WordPress Website! Start Driving Social Traffic Quickly And convert Them To Leads!
Are your friends driving you nuts with their quizzes? Especially on Facebook? You know the ones…
"What Breed of Dog Are You?"
"Which One of Henry VIIIs Wives Are You?"
"How Northern Are You?"
"Who Were You in a Past Life?"
"How Long Would You Survive in a Zombie Apocalypse?"
They're all in good fun, and not meant to do anything except kill a few minutes and maybe give you a giggle or two.
But there's something important at work here, and you need to know about it.
Quizzes Drive Massive Amounts of Traffic
Think about it for a moment… How many times have you clicked on a link in someone else's Facebook feed, just because they shared that they were "18% Hippie" or that they would survive 4 days in a real-life Walking Dead episode.
We've all clicked and taken a look. That's because they're an entertaining distraction. And let's face it, we want to know if we'd live longer than our mates should zombies take over the world.
The result? A few minutes of fun, some shared laughs on Facebook, and lots and lots of traffic to someone's website.
For every share, dozens of people will click the link, driving the traffic numbers up by hundreds or even thousands of visits per day.
What could you do with that kind of traffic?
No, don't answer me now, read on for a bit and discover if social quizzes will work for you.
Who Should Use Social Quizzes to Drive Traffic
If you're a blogger who relies on traffic stats to determine advertising rates, the benefits of creating social quizzes on your site are obvious. Boost your page views and you'll see an instant increase in revenue.
Even if you're running Google Adsense ads, a surge in visitors will have a positive impact on your income. But what if you're like me and don't rely on advertising for your blog income? What if you create information products to sell? Or you have a physical product? Are social quizzes something that will work for you? Of course they will, I know because I've tested it out to see!
Consider creating a social quiz that ties in with your product or service in a fun way, such as…
"How Handy Are You in the Kitchen?" — for your learn-to-cook site
"What Country Should You Live In?" — for your ex-pat advice book
"How Frugal Are You?" — for your couponing guide
"What's Your Hacker IQ?" — for your website security services
"How Financially Secure Are You?" — for your membership program.
As I've just shared, it's not just bloggers who depend on advertising or PPC campaigns who can benefit from more traffic. If you manage a website, this is one thing I guarantee you need more of, and a social quiz is a great place to get it.
There's only one problem. Up until now, you had to have a coder on your team (or be one) to build this type of interactive feature.
How to Quickly and Easily Create Your Own Viral Social Quizzes!
Introducing "Social Quiz," the easy-to-install WordPress plugin that puts the power of viral traffic in your hands.
Installs in seconds-simply upload right from your WordPress plugin dashboard, and you'll be creating your own social quizzes in minutes.
Integrates with Facebook–encourage your readers to share their results with friends and family simply by creating a Facebook app using the included instructions.
Create unlimited quizzes–keep your readers coming back for more by adding new quizzes for them to enjoy.
Develop your own scoring strategy–whether just for fun or to create a logical call to action, you control how each quiz is scored.
Use images or text or both–upload your own graphics to use as answers, or mix-and-match with text.
Control what Facebook shows–customize your message for your blog and for Facebook to create an intriguing call to action.
Enable Twitter sharing–because Facebook isn't the only social site in town.
Include unlimited questions in each quiz–whether one question or one hundred, it's entirely up to you.
Create playful viral quizzes that spread like wildfire on social networks, or more meaningful, fact-based quizzes that provide real insight to your readers.
Use unlimited scoring options–there's more to life (and quizzes) than just pass or fail, so we're giving you lots of room for customization.
Customer Testimonials
[thrive_testimonial name="Rosanne Berry " company="Rosa Lingerie" image="http://www.sarkemedia.com/wp-content/uploads/2015/01/rosanne-berry-3.jpg"]A quiz for bra fitting??? I had to see it to believe it. And it works. I was as surprised as you might be, but with creative thinking the quiz drives relevant traffic! [/thrive_testimonial]
Ready For More Traffic? Create Your First Quiz Today!
This WordPress plugin (Self-Hosted Only) is so fast to install and so easy to use, you'll have your first quiz online just minutes after downloading it.
Don't wait! The social quiz phenomenon is gaining momentum, so now is the time to ride that wave and capture some of that social traffic for yourself!
Get Instant Access Now!
[thrive_link color='orange' link='http://www.sarkemedia.com/quizbuilder' target='_blank' size='medium' align='full']Buy The WP Quiz Plugin[/thrive_link]
Yes! Sign me up! I've been looking for an easy way to drive more traffic to my blog, and this is just the plugin I need.
I understand I'll get:
The easy-to-install WordPress plugin.
Complete instructions for its use, including how to easily set up on my WordPress Website
The opportunity to capture the attention of hundreds or even thousands of potential readers just by creating clever, fun social quizzes, right from my WordPress dashboard.
Sarah
P.S. These are the same types of quizzes you see on BuzzFeed and other popular sites, and you know how much traffic they're generating! Don't let this viral marketing opportunity pass you by.
[thrive_link color='orange' link='http://www.sarkemedia.com/quizbuilder' target='_blank' size='medium' align='full']Buy The WP Quiz Plugin[/thrive_link]
P.P.S. Remember, you can drive traffic to your website the easy way, or you can leverage quizzes to do all the hard work for you!
[thrive_link color='orange' link='http://www.sarkemedia.com/quizbuilder' target='_blank' size='medium' align='full']Buy The WP Quiz Plugin[/thrive_link]
Disclaimer: This plugin will not make you rich, cure male pattern baldness or make you fit into a size 10 dress overnight. However, if you use it, and create quizzes, you'll start driving social traffic back to your site. If you buy it and download it, and let it gather virtual dust it won't work. Because nothing works until you do.