Do you have an online course? Did you create your online course when it was less of a priority? As you watch the scramble of offline business owners shift to online you may be looking to breathe new life into your online course. Perhaps finally making the sales you deserve?
If your online course isn't selling as well as you like this infographic will help you work out why: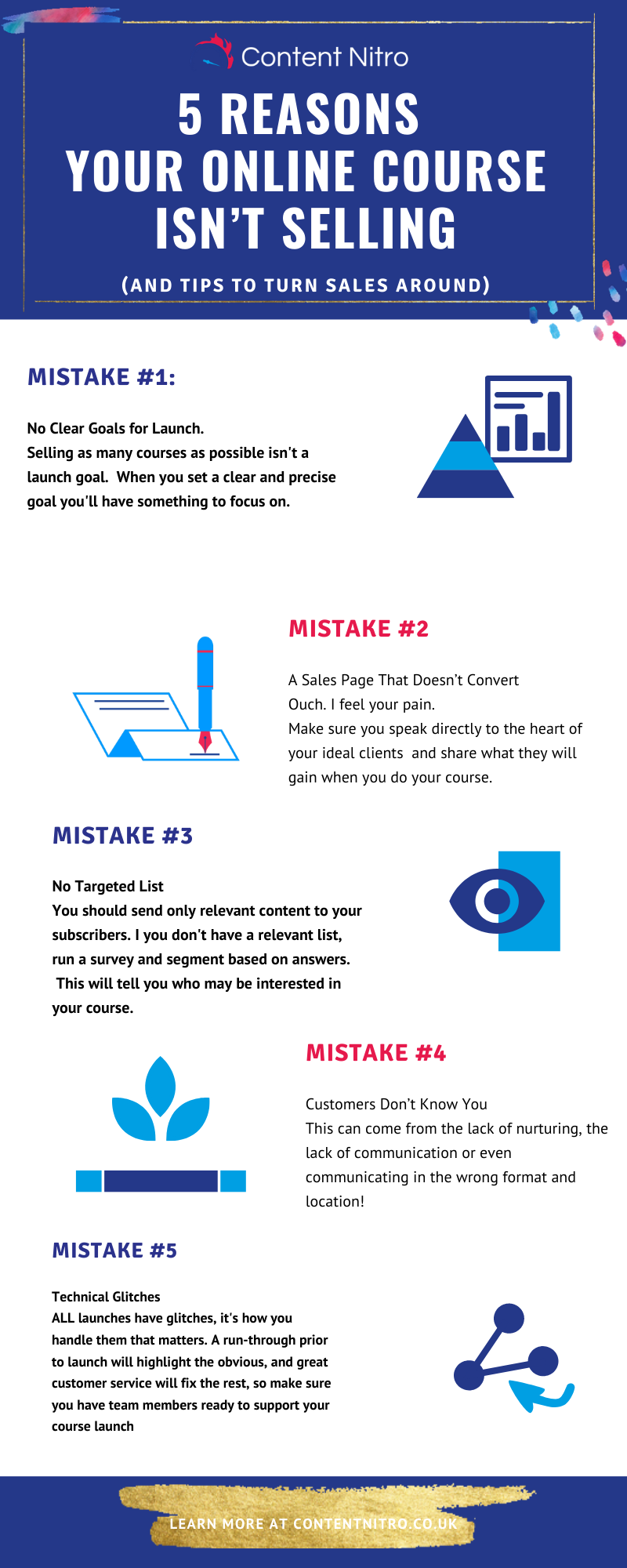 Now, I won't say this is the complete guide to why your courses aren't selling, but these are the most common reasons. These are a great starting point for when you're analysing why your course isn't selling.
If you want to get better results with your online courses book in a free discovery call here and see if I can help you. The call is free, and any solutions from us personally come with a "pay what you can afford price tag". Book here