Marketing Resources

for 2020 & Beyond
Welcome to our marketing resources page. Please bookmark this as we update it frequently and we don't want you to miss a thing!
You'll need a website. I know people say you don't need one... but here you are... reading a website. A website shows that you are commited to your business, that you're here for the long-haul, and that you are serious about working with your prospects.
Start with your ideal clients. Once you've figured this aspect out, then the website and email stuff becomes significantly easier. Those that struggle with what to write on their websites, what to send to their email list etc have never once created an ideal client avatar. It's the secret to successful marketing!
These articles will help you focus on your ideal clients and the ideal client masterclass will help you create your ideal client avatar for your unique business.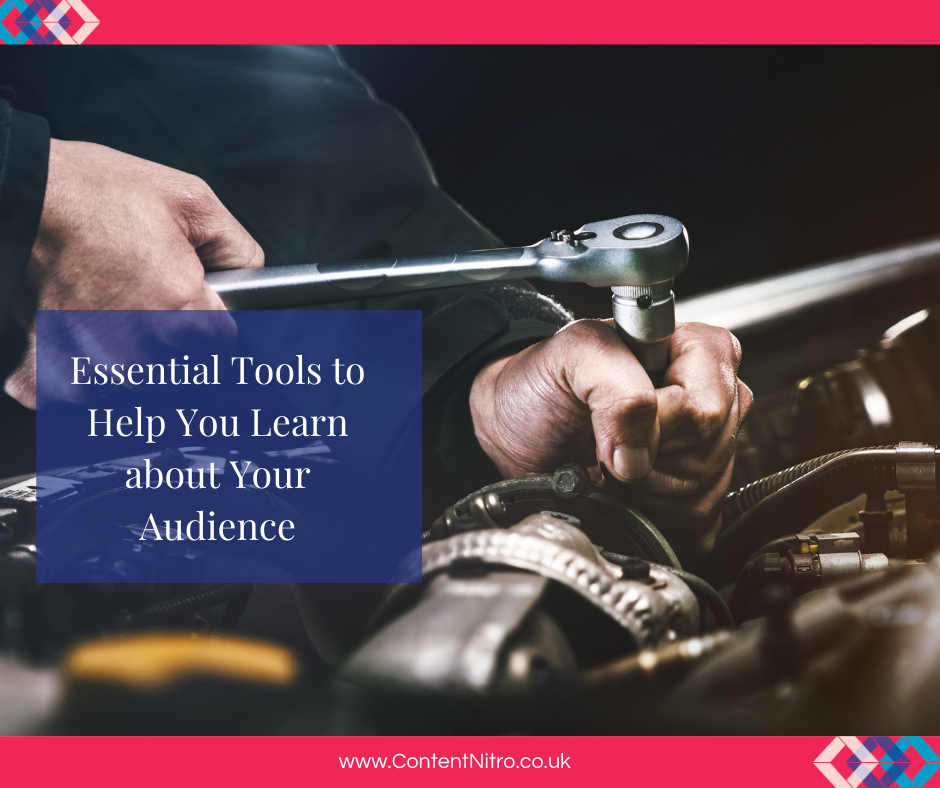 Essential Tools to Help You Learn about Your Audience
Website Hosting
You need, good, strong robust hosting for your website. We use and recommend Siteground. They have EU based servers which help you with GDPR.
You'll be able to access a free "Let's Encrypt" certificate to say your site is safe and secure.
They're also available to answer questions on their live chat.
Website Themes
I use Thrive Themes for a LOT of my marketing tools. They're fast, responsive and do exactly what I need.
This site is built using their Shape-Shift theme and it's very easy to put a theme on your website and customise it with their drag and drop elements.
The fantastic thing about Thrive Themes is you can grow with them. So your start website can be built with the same tools that you're all singing and all dancing website!
Website writing & email set-up
I recommend 2 things for you:
Content Ignition:
This is our "how to write stuff" course. From how to find the right words to where to use them, Content Ignition will get you started!
Email List From Scratch:
How to set up your email list, even if you've never done this sort of thing before!
Now you're set up, the next phase in your marketing is increasing your visibility! This means sharing your content and attracting in your amazing ideal clients!
The 30 Day Blogging Challenge
This is a fantastic way to increase your website traffic, grow your list and connect with your audience.
It's not easy, but it is worthwhile. If you're a precious flower who doesn't like to follow the guidelines to get results, then this isn't for you. But if you're the type of person who wants to grow your audience and your influence simultaneously (because you like to work smarter) then this is for you... and it's free.
Updating your social media channels
We recommend a strategy that involves using tools to make updates, and updating yourself, by hand. This enables you to maximise your time and engagement.
For updating social media we use Promo Republic. They give you prompts, ideas and allows you to share your own content as well.
Increasing Sales & Business growth
From writing sales pages, to overcoming objections to discovery calls... We've got you covered over at the Rebel Business Academy.
Don't know where to start?
Marketing your business can be time-consuming and all the research time consuming. We're happy to help you with this, and recommend services that will suit your circumstances.
Latest articles
Keeping your employees happy and productive at ...
You have to ensure that you're working ...
There is no denying that digital marketing ...