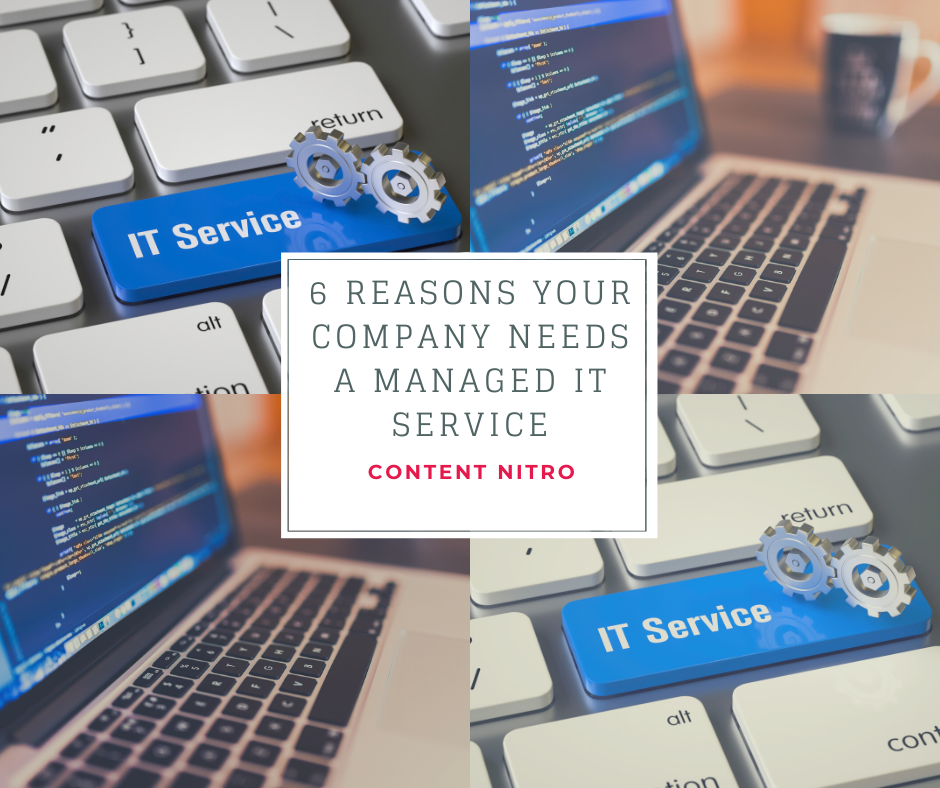 As a modern business, technology is at the centre of everything that you do. IT best practices are always evolving, and it can be difficult to keep up with the latest. Choosing a managed IT provider is a great solution for the modern business, there are plenty of benefits to take advantage of.
1 . Save yourself time
Managed IT services provide your business with 24/7 management and remote monitoring. With full IT support around the clock, you'll achieve maximum productivity and zero downtime. Constant support means that any issues can be dealt with immediately, and that your staff don't need to worry about troubleshooting. No more stressing about IT mishaps, your outsourced IT team will get you back up and running in no time.
Increased efficiency
With a managed IT service, you can get back to working on your important projects without being interrupted by IT problems. Even if you've got some great IT skills under your belt, it's far more efficient to let the experts handle your IT. When you're running a business it's no secret that efficiency is incredibly important. Making progress relies upon the streamlined solutions and the best IT practices.
The latest tech
Technology advances constantly, it's important to keep up, but it's also a challenge. When you invest in a managed IT service, they'll keep your IT infrastructures up to date with the latest and greatest. From top cybersecurity solutions to software that supports your growth, technology can help your company to become future proof. Business IT Support often includes software management, such as licensing compliance and patch management.
Mobile device management
Mobile device management permits your provider to manage the devices of your staff. It's likely that your staff access your network using mobile devices on the go. The ability to do so is great for productivity. However, there are security risks involved. With MDM, your IT provider can ensure the security of your network and deploy updates across every device, with ease. In a world where remote working is the new normal, mobile device management is a real must.
Improve security
Most IT services will include managed antivirus features. With features like these, you can relax with the knowledge that your data is safe. Your IT provider can also perform a security assessment of your infrastructure. Using data from the assessment, an IT professional will detect any weaknesses in your system and improve the security of your business. Cybersecurity tools are always evolving, and when you outsource your IT, you don't have to worry about taking care of your own security updates. 
Save money
You might need IT support, but hiring an in-house IT team can be expensive. Outsourcing your IT is one of the most cost-effective solutions out there, and you can choose a package that will suit your specific needs. From your cloud solutions to your help desk and backup services, a managed provider can meet all your needs and save your business money.