Have you ever done a brilliant Livestream on Facebook and thought "This would be a really inspiring blog post?". I do this All.The.Time! In the past, you could embed the Livestream into your post quickly and easily by going to the post and clicking the 3 dots on the Livestream you wish to embed: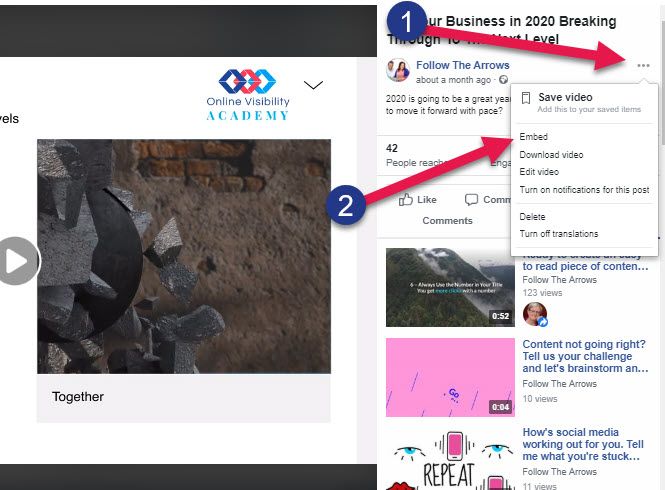 Then highlight the embed code and go to your WordPress post: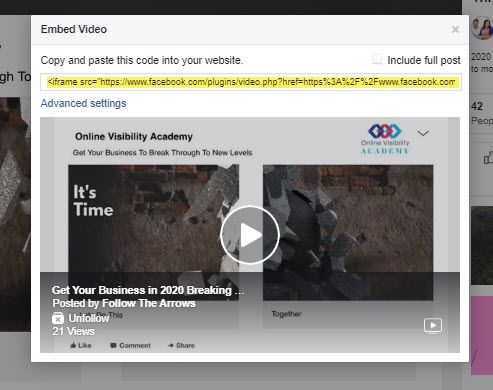 Next, paste the code into your post area… Remember to add a little description so your reader is inspired to click play…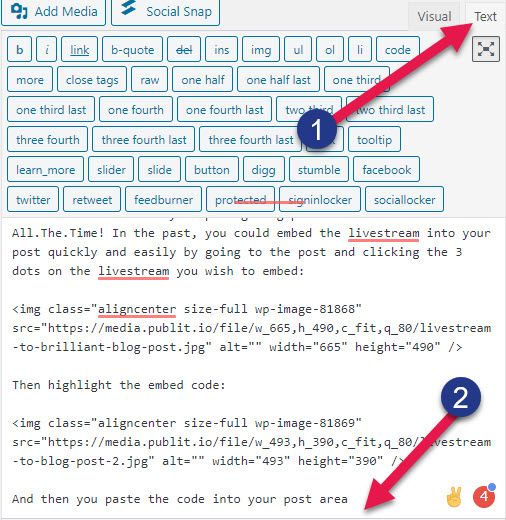 And here it is! Your Livestream is now embedded in a blog post.
That's just Livestream to Blog Post. There's nothing truly brilliant about it. but what if there was a way to make it brilliant in just a few more steps?
What if you could make the Livestream more user-friendly
And search-engine friendly?
And you can create more content, faster!
Great news! The next part of this post will show you how you can make your Livestream video more impactful. The great thing about this is that we all speak faster than we type. So if you're busy you can record your Livestreams and then have your VA turn them into brilliant blog posts.
To Turn Your Livestream into a Brilliant Blog Post…
You will need some tools for this part and they're worth their weight in gold! You can get a free 7 day trial of the main tool here, and should you continue to use it you will get a 25% discount.
Step One: Download Your Livestream: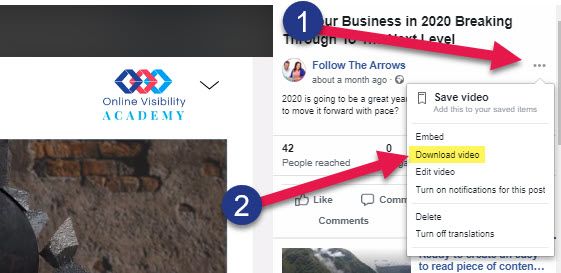 Step Two: Creating Your Video
Open your account at Content Samurai and click Create a New Video:

Now you can choose the type of video you want to create.
Select "Influencer".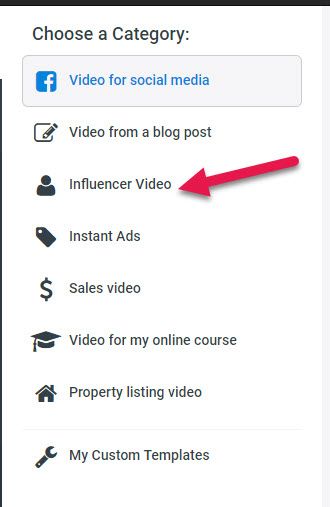 On the right of your screen, the videos on display now change to the Influencer variety, and you can adjust the format to a square for social media or landscape. Next, choose how you would like your words to show on your video!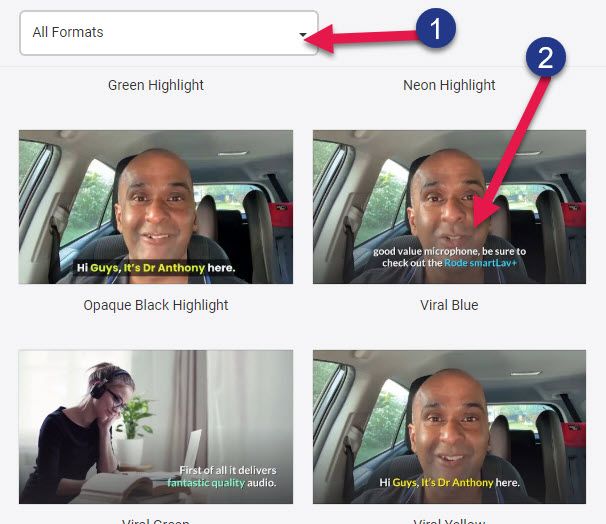 When you've chosen your style, click the use this template button: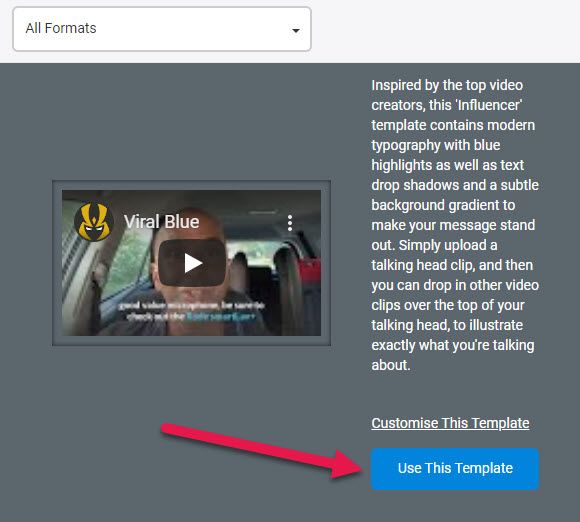 Now comes the really exciting part – Add your title, and then drag and drop your video into Content Samurai. Then choose your version of English and click transcribe!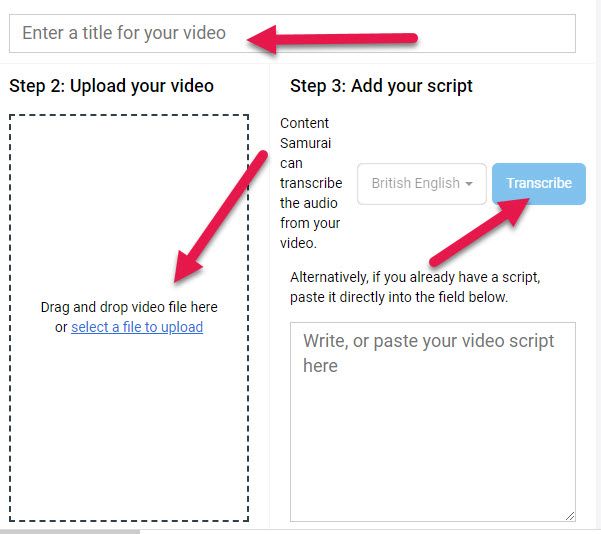 Depending on how long your Livestream is, it depends on how long it will take to transcribe. I found my 6-minute video took 10 minutes to transcribe, which is simply brilliant.
Step Three: Editing Your Transcript
In the script section, you will see your words! I recommend that you highlight the text, and copy and paste it into a Word document.
Correct any errors. I loved how blogging was blocking, and blog was blawg!
If you're not sure about what you said, click play on the video and listen.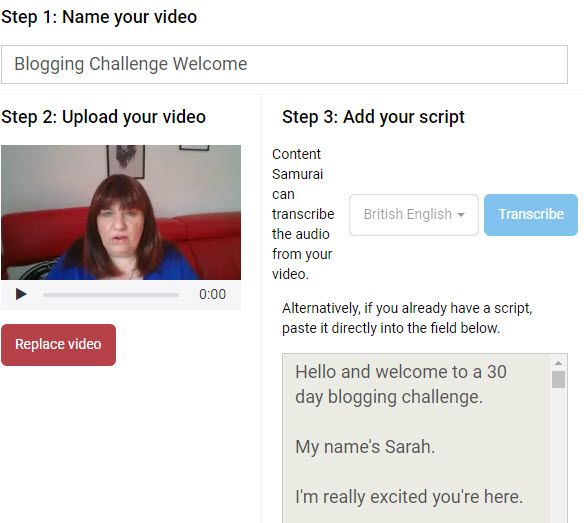 Editing your transcript takes about 5 minutes. We were both really impressed with the quality transcription.
When you've finished your edits, paste it back into the script area. Save your Word document, you'll need this later.
Click the blue create scenes button and here's where the real magic happens!
Step Four: Going From Blah to Brilliant!
Once your scenes are created the next step is to look at your scenes. I have 83.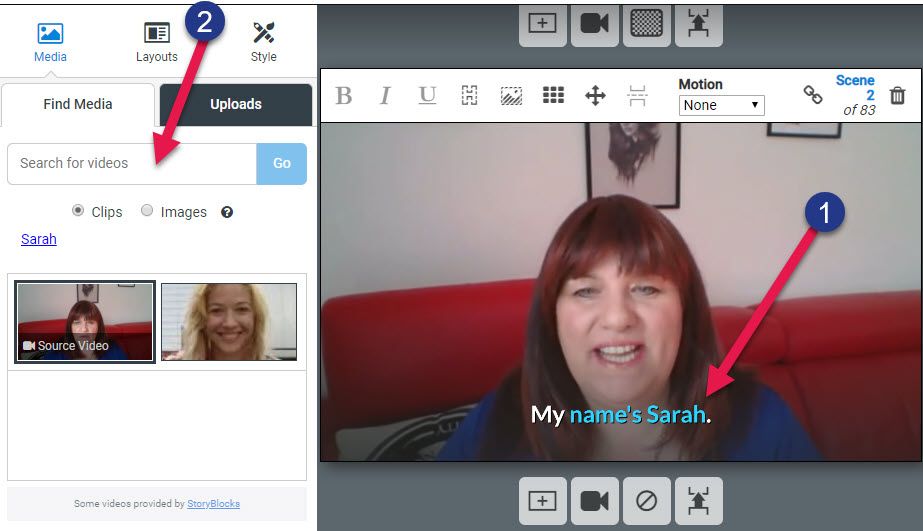 If any of the text is wrong, I can click it and edit.
I can also search for other videos and add those in!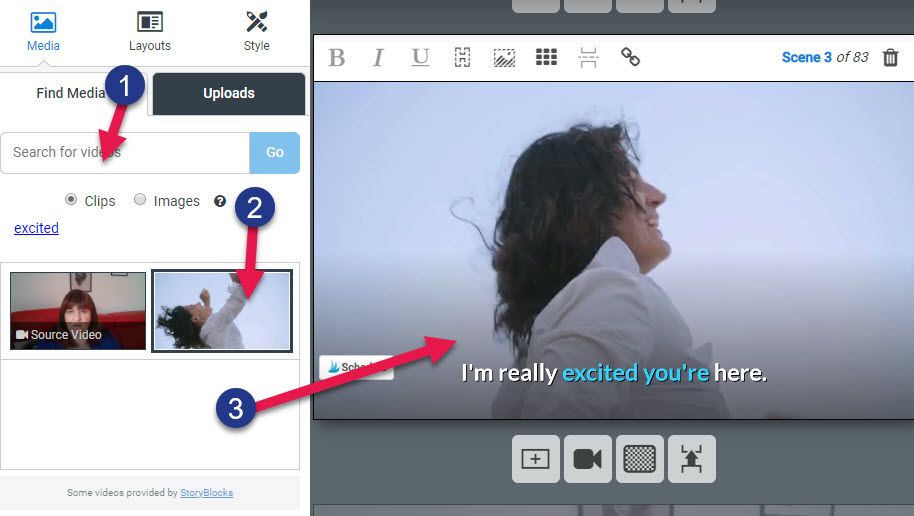 As you can see in my video I'm not very excitable on camera. So I can search for "excited" and when I see a video, I can drag that onto the scene!
Go through and edit your scenes. I found this part really fun, and in one video I found myself saying something was nuclear just so that I could have a mushroom cloud visual in the video!
You don't have to add a video, you can use an image and you can even upload some of your own videos to demo what you're talking about.
When all your scenes are created you're now ready to Preview Your Video!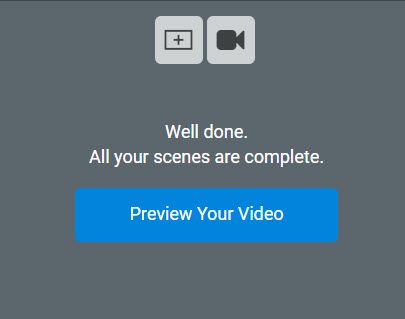 Step Five: Music or No Music?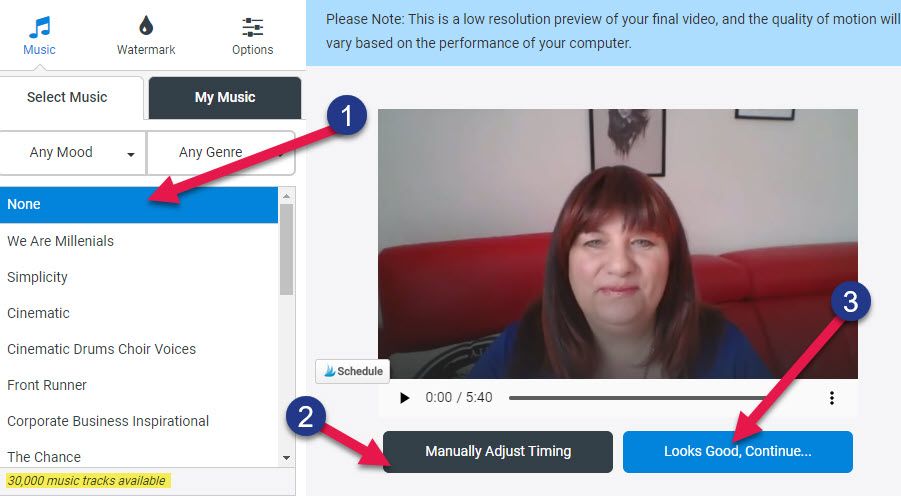 Because in my video I'm talking I've decided not to have any music.
You can also manually adjust your timing if you're out of sync and when you've seen how brilliant your video is, press "Looks good, continue".
After a few seconds of whirring, you now see the acknowledgments. A big part of the blogging challenge is about attributing sources and not plagiarising other people, so we love this aspect of the software.
Copy these to your clipboard and then add them to your Word document with the transcript. You will also need to add this to your blog post, and the safest place to keep it is in your Word document.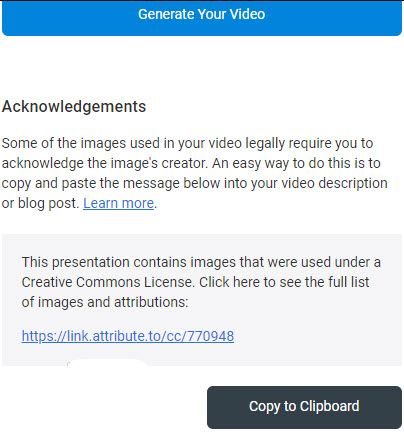 Once you've done this, you can click the "generate video" blue button.
How long it takes for your video to download depends on a few things. Our first one took 30 minutes, and this one took 90 seconds.
Step 6: Publishing Your New, Brilliant Video
To add the video to your blog post you will need to add it to a video hosting service or upload it to YouTube.
When you've hosted the video, take the embed code and come and add it to your blog post.
Step 7: What About The Word Document?
You can use the Word document as a transcript by saving it as a PDF and then adding it to the post. Or, you can paste it underneath the video.
I'm more inclined to add it underneath the video than use it as a PDF.  This makes it very easy for people to read the content as well as listen/watch.
Livestream into a Brilliant Blog Post in 30 Minutes or Less
From start to finish the whole process can be as little as 30 minutes, and as long as 45 minutes depending on your video length and how many video scenes and images you want to add!
If you don't want to share the video in a blog post, you can use the transcript to create a blog post and social media updates.
Content Samurai is a fantastic tool for repurposing content that's traditionally expensive to repurpose and using it you can take your content from blah to brilliant.
Are you ready to create yours?