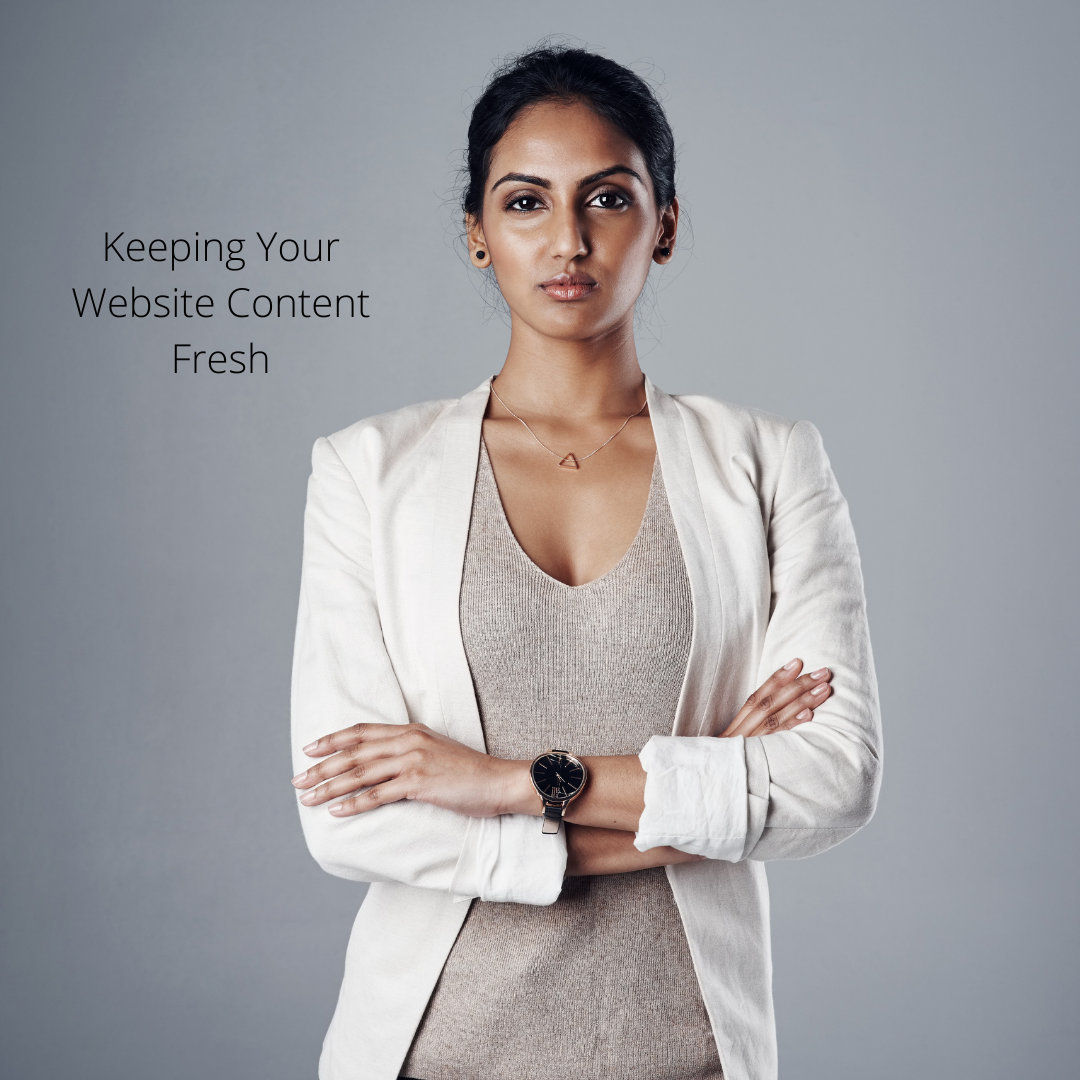 So you've done all the hard work. You hired a top-notch web designer, made sure that they installed all the latest gadgets and tools on your site. You have fabulous content writers and your content is current and updated regularly.  Now, you can sit back, relax and let those pounds, euros and dollars come rolling in, right?
As with so many ideas in the world of information and communication, the answer is a resounding: wrong! Keeping your website current is as important as having one in the first place, and often we forget that 'keeping current' means more than just updating your gallery and online store.
Now, as we're entering into the new year and into a year that is hopefully going to bring about a new direction in terms of how we navigate the pandemic, we thought it's a great time to remind everyone of the importance of keeping their websites current and up to date. It doesn't all go without saying and it isn't all 'no-brainers', so let's take a look.
Keep your content fresh.
Without a doubt, we'd argue that this is probably one of the most important things to do on your website – keep it current. Keep your content fresh, relevant and updated. For this, it makes top sense to hire a decent digital marketing agency, who can keep your content real and focused and in line with your target demographics specific markers and touchpoints.
Repurpose your older content.
You don't necessarily have to abandon or delete your old content when simply repurposing it can get you some good mileage. In an age where relevance is determined on a pinhead, if you're in the business of information or intellectual property based commerce, having points of reference towards articles from the past that can be cross-referenced with content that's relevant today is priceless.
Keyword data.
Your agency can help with this too, but to ensure that your website is constantly picked up by that pesky Google algorithm, you need to have all the necessary keywords that will make your site attractive to search engines. It's very important that the content you have is relevant and not just keyword-heavy – users can see through that.
Security and online payments.
Hackers are in something of a golden age at the minute, and this means that website owners have to ensure that all of the data they publish, the information they collect, and financial data they process is safe and secure, made so by the very latest security and online safety software. You simply cannot afford to take chances with other peoples money and personal information, and not having the right security certificates and protocols could expose you and your business to legal issues and litigation too.
Web design matters.
It isn't enough to have nice graphics and lots of 'moving parts' on your page. It may look cool and seem cutting edge and trendy, but the truth is – your website needs to be more than pretty. While it's the visuals that might attract the initial attention, it's what users can achieve or access while interacting with your page that matters.