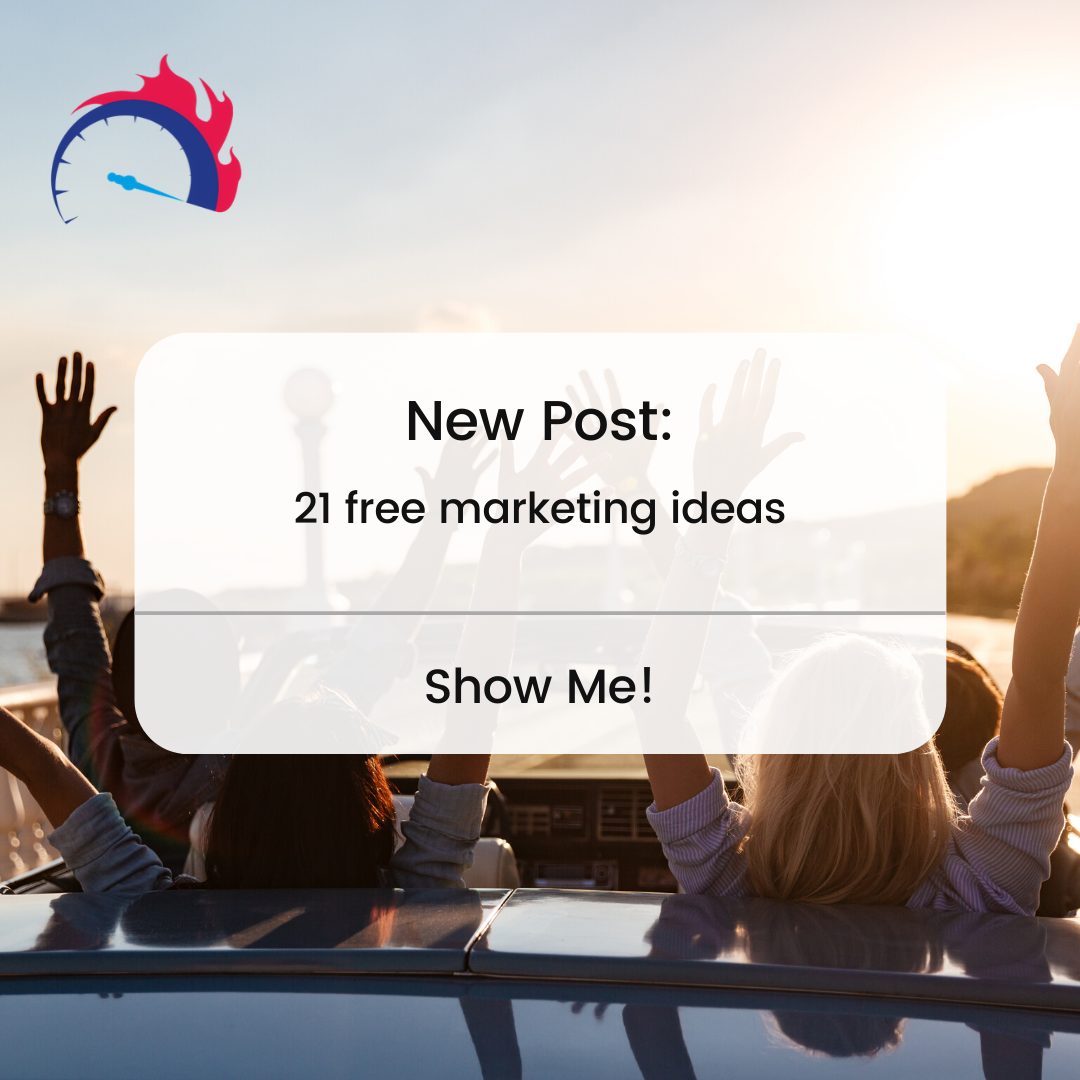 Did you know that you can do marketing like the pros without breaking the bank, selling a kidney or sacrificing your first-born? Simply by leveraging some effective low-cost digital marketing tactics, any business no matter how small can spread brand awareness, generate leads, and make more sales. You don't need a champagne marketing budget to make an impact. In fact, any mosquito will tell you that where you take a nibble is more powerful than the size of your teeth.
Here are 21 free marketing ideas and low-cost marketing ideas you can start using today:
Get into content marketing. Create unique, valuable content and share it far and wide across the internet.
Find the online groups where your target market hangs out and interact with them there.
Blog regularly. Attach a blog page to your site and keep it updated with fresh content.
Share useful tips on social media. Try to get your audience liking and sharing.
Create a social media group related to your brand.
Build an email list and send your subscribers exclusive content, industry news, and special deals.
Produce short videos that tackle specific problems in your niche and post them on YouTube.
Hold a Livestream event where you teach something to your audience and interact with them in real-time.
Learn how to ask for referrals. Get your audience members to tell their friends about you.
Write press releases. Take some event in your business or industry and tell the public about it.
Follow conversations online related to your business. You can learn a great deal about your market by seeing what conversations they're having.
Send out a customer satisfaction survey. Get feedback from customers that you can use to make improvements to your products or services.
Create collaborative content with a business partner or colleague This is a win-win where you each get exposure to the other's audience.
Create your unique value proposition. Turn it into a simple statement that explains how you uniquely meet your customers' needs and use this wherever you have a profile online.
Write guest blog posts and submit them to other people's blogs to get exposure to a new audience.
Appear as a guest on podcasts. Get interviewed on topics that are interesting to the show's audience.
Run a quiz. Motivate your audience with something fun to do and share with others.
Check out Quora and other Q&A sites to see what questions people are asking about your topic.
Offer educational opportunities like webinars and online group coaching sessions as well as mini-courses.
Reach out to influencers in your niche and try to get them talking about you.
Create an online community where your target market can discuss issues, network, and get the support they need.
So, how do you get started? Just take an idea from the list and give it a try. Monitor your results and then see where you can improve. Add a new method when you're ready, then the next one, and so on. Pretty soon, you'll have a whole repertoire of effective, free marketing ideas you can use to grow your business!
To help you implement and manage your free and low-cost marketing activities share from this box below and access a free Trello board. Simply make a copy (I'll show you how) and get started!