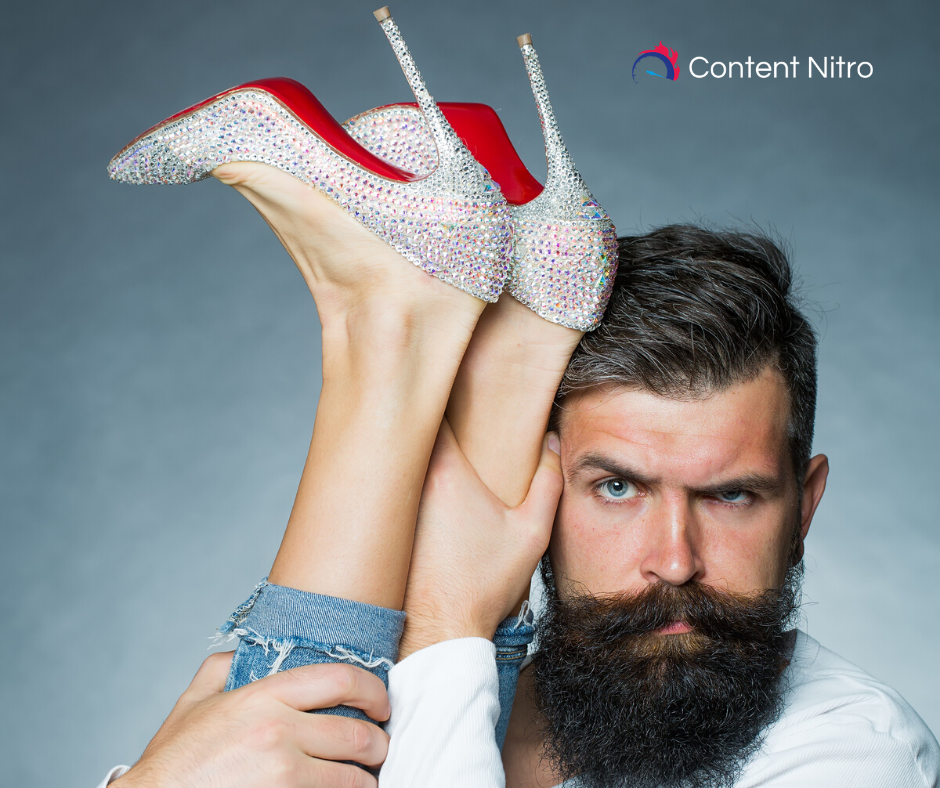 Empathy is a word that's bandied around the internet from one coach to another without discussing what it really means to your marketing and business. In this post, we'll take a closer look at empathy in your marketing, and whether tacking the word onto your title is something you should do…
Let's start with empathy and what the word means. Empathy: to place yourself in another's shoes, or the ability to understand and share the feelings of another person. When you market your business you place yourselves in the shoes of your ideal customers. You talk about their hopes, dreams, aspirations and the problems they face. You are showing empathy in your marketing when you do this.
This isn't to be confused with someone who identifies as an empath. An empath senses and experiences emotions as if they were there own. An empath ( a person) is rarely confused with empathy (feelings).
Empathy in Marketing
While we might hear stories about visionary entrepreneurs who dream up new gadgets and bring them to market, gaining great acclaim and riches, they are the exception rather than the rule. The reason their stories are so compelling is that they are rare. We all dream of being this person, and making a positive impact on the world.
The more typical path is to identify a problem that exists for a particular type of person and create a solution for that problem. To do this requires empathy, the ability to put oneself "in the shoes" of another person.
It's easy to come up with a list of our own pet peeves of what the world needs to be better, but that's not empathy. Among them may be little things that irritate us that we might be willing to pay to eliminate. This can be the start of a "big idea" that will eventually make the action-taker rich. We may be the only ones for whom the problem is a nagging one. It is better to think beyond ourselves and contemplate the problems of others.
"We don't know what we don't know," the saying goes.
How can we identify problems that are not our own? And among those problems, ones that we are able to solve? We can provide the most value when what we offer in the marketplace comes very easy to us, yet is a huge problem for others. Sometimes when something comes very naturally and easily to us we devalue it, assuming that it is very easy for others also. Take blogging for example, because I'm a prolific writer, it's assumed that blogging is easy. If you knew how many searches there are for writer's block you might change your mind!  Through my research,  I've found a lot of people struggle with their writing from blog post ideas to content promotion.
How We Expand Our Thinking
To have empathy means expanding our thinking beyond our own sphere. For this to happen we need to do two things: observe and ask questions.
Observing:
We can watch groups of people from afar and see what they do. We can listen and learn what they are complaining about. We may be able to spot things that they are doing "the hard way" while you would do it a different, more efficient way. Listening is much easier online than in person. No mind-hacking is required to read what people post on social media or in product reviews.
Asking:
Another easy way to learn what bothers most people that comes easily to you is by simply asking. You can present a question to a group. If you have an audience of followers or an email list, you can ask them to complete a simple survey.
There are several options for collecting survey data, such as Google Forms, Survey Monkey, or Typeform. By asking your group what the most difficult and irritating challenges they face regularly you will gain important information that will help you put yourself into their shoes and show empathy.
Empathy and Your Title
Now you are fully in the shoes of your ideal client, should you call yourself the "empathy coach" or similar? Erm , no. Don't do that. Empathy flows through your content when you understand your ideal clients and listen to them. Empathy is a marketing basic, that you're probably acting on already. Do you need to tell your prospects in your title that you understand how they're feeling?
My thoughts are if you need to tell your audience by having empathy in your title you don't understand your audience or the word. Don't be that person.  Empathy is something that's shown, not a job title or a banner to be waved. And if your audience can't see or feel your empathy? Then maybe you're not connecting to the right audience. Telling them you have empathy doesn't resolve this.
If your content is missing the mark, and you're not making the connections you want then it's time to review your ideal client personas again and how you create your content for them.