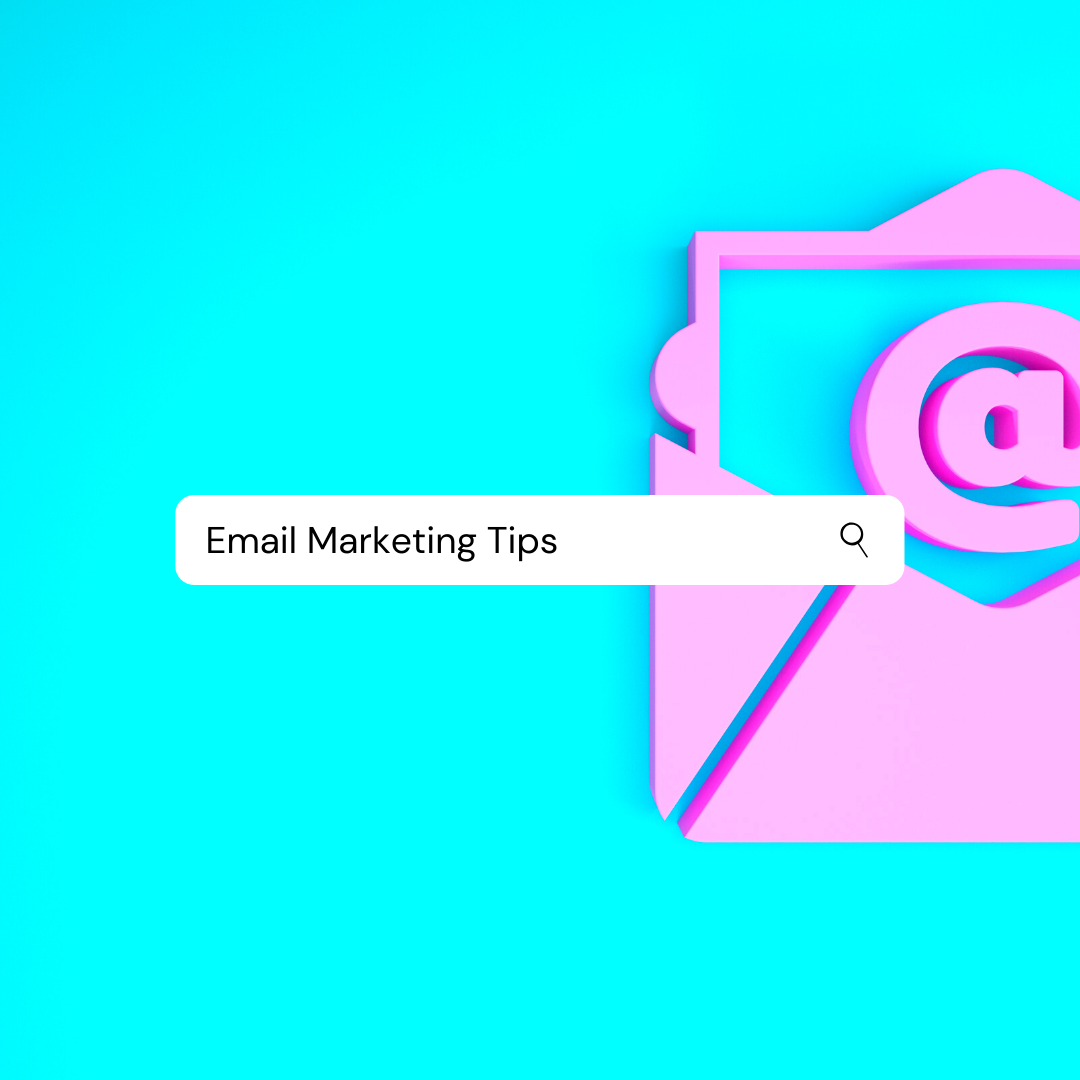 We all know that the "money" is in the relationship with the people on your list, yet email marketing can seem overwhelming when you first start out. I've found the best thing to do when it gets overwhelming is to break it down into a list, print it out and cross each item off each item when it's done. There's nothing more satisfying than a page full of scrubbed out text!
At the end of this post is bonus content – 50 things to email your list about – be sure to check it out!
Here are 100 quick email marketing tips:
1. Always put your focus into building your mailing list… it's your most powerful online business asset.
2. If you don't have an opt-in form on your site, you will have no opportunity to communicate with the vast majority of your visitors ever again.
3. Social media is good, but email marketing has a higher and more easily measured ROI.
4. According to the Direct Marketing Association (DMA), email produces an ROI of $40.56 for each dollar invested.
5. According to a 2011 survey by Focus, email was chosen as the best marketing performer over a 12 month period. It's still the same in 2020.
6. Before you start email marketing, come up with a profit plan. Will you sell your own products, add affiliate links, sell advertising or all of the above?
7. Confirmed opt-in may reduce your opt-in rate, but ensures you have bona fide subscribers on your list.
8. Increase your confirmed opt-ins by walking your subscriber through the confirmation process.
9. Confused about the difference between "double opt-in" and "confirmed opt-in"? Don't be. They mean the same thing.
10. Take some time researching your auto-responder options, but don't over think it. It's better to get your list up and running now.
11. Top two autoresponder services to checkout: Aweber and Active Campaign (We personally love Active Campaign)
12. Looking for an autoresponder service that allows you to import your subscribers, without requiring any confirmation? Check out ConstantContact.com.
13. Don't want to pay a monthly fee and would rather host your own email database? Try https://arpreach.com/.
14. After you've set up your mailing list and opt-in form, test everything to make sure it works as it should. Leave no room for error.
15. Before sending an email, always proofread your work and check all links are functioning. It will help you avoid embarrassing mistakes <—- I'm still learning this one
16. Explore all the features of your autoresponder. While you may not use them all, you're likely to find some very handy profit-boosting features you can use.
17. If your autoresponder has automation rules, use them…so you're delivering the best and most targeted information to your subscribers.
18. Turn an unsubscribe back into a subscribe by offering a lower frequency email subscription on the subscription removal page.
19. Use a consistent email address when emailing your subscribers and ask them to "whitelist" you, so your emails get through.
20. Include your opt-in box on all your website pages. If your visitors don't know about your list, they can't subscribe.
21. Contests can grow your list quickly, but be aware the quality of those subscribers may be much lower.
22. Have an image created for your mailing list promotions. Whether it's a magazine cover or an image of your free gift, visuals can increase your subscription rates.
23. Offer a free AND relevant gift to get more people on your list.
24. Think beyond just giving out a free report on subscription. Try video, software, spreadsheets, patterns and other tools.
25. Change your free gift periodically to see what most grabs your readers' attention.
26. If you're about to retire a still-relevant information product for sale, consider offering it for free to your mailing list.
27. Add your free gifts to your thank you page. Don't make your subscriber jump through hoops just to get what you promised them.
28. Include invitations to your mailing list inside your articles and blog posts. Your readers love your content, so tell them where to get more.
29. Keep your opt-in form simple. Ask for a first name and email address on initial opt-in. You can get more detailed information later.
30. Personalize your emails where you can. The more personal you can make your emails, the better your results.
31. Not everyone uses an RSS reader. Offer an email option to subscribe to your RSS feed.
32. Create a "squeeze page" or "opt-in page" that is dedicated to selling the benefits of signing up to your list. Link to this page in your resource boxes, advertising and EVERYWHERE else. A fully dedicated page will increase your subscription rate.
33. Things to include in your squeeze page: Headline with a great offer, bulleted list of benefits, video or images, opt-in box and privacy statement.
34. Always split test your squeeze page. Start by testing headlines, then offers and other minor elements.
35. Optimize your squeeze page for search engine traffic. Regular traffic from a targeted keyword phrase can grow traffic dramatically.
36. Get your subscribers to help build your list. Encourage them to share your emails with friends, post them to social media and more.
37. Build your list by holding a free and informative webinar. Make it a limited attendance event where people have to subscribe to attend.
38. Focus on building a targeted list over just making a large one. It's easier to sell stuff when you know who you're selling to.
39. Even if you are selling advertising and want the biggest list possible, remember your advertising clients are looking for results, so targeting still matters.
40. Want to get more subscribers? Try guest blogging on a high-traffic blog and link to your squeeze page in your byline.
41. Attending a live event? Bring your mobile device so users can subscribe directly and instantly to your mailing list.
42. Get to know other influential people in your niche. One of the fasted ways to grow your list is through word-of-mouth.
43. Add your newsletter archives to your website and optimize them for search engines. It can grow your traffic and your list.
44. Try pop-ups, page footers and other tools to increase your opt-in rate. Always test your results to see what works best.
45. Your affiliates can build your list for you. Offer a pay-per-lead program or have them promote free offers that sell products on the back end.
46. Make it harder for subscribers to leave your list by giving them perks no one else gets. Whether it's exclusive content, coupons or advanced notice of new products, treat them well.
47. Include a privacy statement on your opt-in box that states you'll keep your subscribers' information safe and will be sending them content and offers related to the topic they're interested in.
48. Don't be dull. The "ABC Company Newsletter" sounds boring. Come up with a catchy benefit-laden title for your ezine.
49. Sending an email to your list doesn't have to be a big production. Send a short tip, content or make an offer.
50. Plan your email marketing in advance. Blend content topics with the products you plan to promote each month.
51. Ezine or "electronic magazines" are great format if you plan to sell advertising in your email publication.
52. If you publish an ezine, you certainly don't have to create all your own content. Use reprints, get guest writers or hire someone in
53. Email your mailing list regularly to increase familiarity, connection and conversions.
54. Email topic brainstorming ideas: keyword research, scanning headlines in your own email and RSS feed.
55. Not sure what to write about to your subscribers? Turn the tables and ask them a question instead.
56. There is no one best day to send out an email. Track your own results to figure out what works for you.
57. Don't be afraid to promote to your list. Let the non-buyers weed themselves out.
58. Waiting to sell to your list is like waiting to get them really annoyed. If they know you sell from the beginning, they won't be so surprised when you do it later.
59. One of the best things you can do to improve your email marketing is to learn basic copywriting techniques. Being persuasive is key.
60. If you're promoting a product, don't just email about it once. Follow up is critical to increasing your sales.
61. Don't take it personally when people unsubscribe. Concentrate on making those who stay happy.
62. If someone writes to complain about your emails, take it in your stride. Consider their points and try to make amends, but know that sometimes people are just having a bad day.
63. Adding a P.S. to your emails can increase your response rate dramatically. Write one in today.
64. Do check out your competitors' email tactics, but make sure you find your own unique voice that sets you apart.
65. HTML or just text? You decide what conveys the best image for your business.
66. Your open rate shows how many people opened your email With some email providers you can only get this data when you use HTML or include an image in your message.
67. If your autoresponder allows you to reach your "inactive" subscribers, use that feature. It can help you get your uninterested subscribers interested again.
68. Use a consistent "From" line in your email marketing, so your subscribers will recognize you.
69. Connect to your subscribers by using your personal name, instead of a business name, in the "From" line.
70. The only job of your subject line is to get your subscribers to open the email. Create curiosity and get them to open up.
71. Remember, your subscribers will often only see the first 35-50 characters of your email subject line, so get to the point.
72. Don't overwhelm your subscribers. Focus on one topic at a time in your emails.
73. Tests show that subscribers usually read the beginning of an email before they lose interest. Put your best stuff up top.
74. When faced with too many decisions, people usually make no decision at all. Limit the number of links in your emails for more clicks.
75. Speak directly to your subscriber. Say "you" frequently.
76. If you want to sell a product, just sell the product in your email. Don't add other irrelevant articles and fluff to your email.
77. Train your readers to "take action" each email you send – whether it's to click a link, buy a product or learn more about something.
78. Keep your email list as a long-term asset. Research everything and be honest about everything you do.
79. Credibility is important. Only promote products you've tried yourself or include a disclaimer if you haven't tried them.
80. Email marketing credibility killers: Using a "no-reply" address and not including an unsubscribe link.
81. Track all the links in your emails, so you know what products and content your readers are most interested in.
82. Keep your subscribers segmented by the products they buy, so you can make more targeted offers in the future.
83. Make it easy to come up with email topics. Ask your subscribers to submit questions that you answer in your newsletter.
84. Don't forget to email your CUSTOMERS, instead of just your subscribers. Give them special offers and discounts no one else gets.
85. Have you checked how your emails look on mobile devices? Might be time for some redesign.
86. "Autopilot" marketing doesn't truly exist, but using an autoresponder to create a series of emails comes pretty darned close.
87. Evergreen content is best suited for autoresponder series. If you have seasonal or time-sensitive content, send a broadcast.
88. Regularly check your autoresponder series for any broken links or outdated info. Even if you think it's evergreen, things still change.
89. Using a pre-written autoresponder series allows you to easily create multiple, highly targeted lists with minimal maintenance.
90. Have you created an ecourse lately? There's no limit to the number you can have.
91. Have you added new messages to your autoresponders lately? Keeping adding content, so your older subscribers don't forget you.
92. Tired of writing emails? Hire a ghostwriter to do it for you. They write and you get full rights to the content.
93. Don't forget about your subscription thank you page. This is a GREAT place to make a special offer.
94. Repurpose your email content. Turn it into reports, blog posts, slide shows, videos and more.
95. Reduce spam complaints by reminding your subscribers where they found you in each and every email.
96. Email Deliverability Tips: Always use the same email address, ask subscribers to whitelist you, clean your bounces regularly and consider text-only emails.
97. Soft bounces may be a temporary issue and hard bounces usually mean a permanent failure. Remove hard bounces from your list.
98. The text in your emails is no longer the biggest factor in deliverability. It's okay to use words like "free" in your emails.
99. Is your IP on an email no-send list? You can try using the tool at http://www.mxtoolbox.com/blacklists.aspx to check.
100. If you find yourself blocked, many services allow you to request removal, but always read through the information and follow the instructions fully before trying.
Feel free to add your email marketing tips in the comments