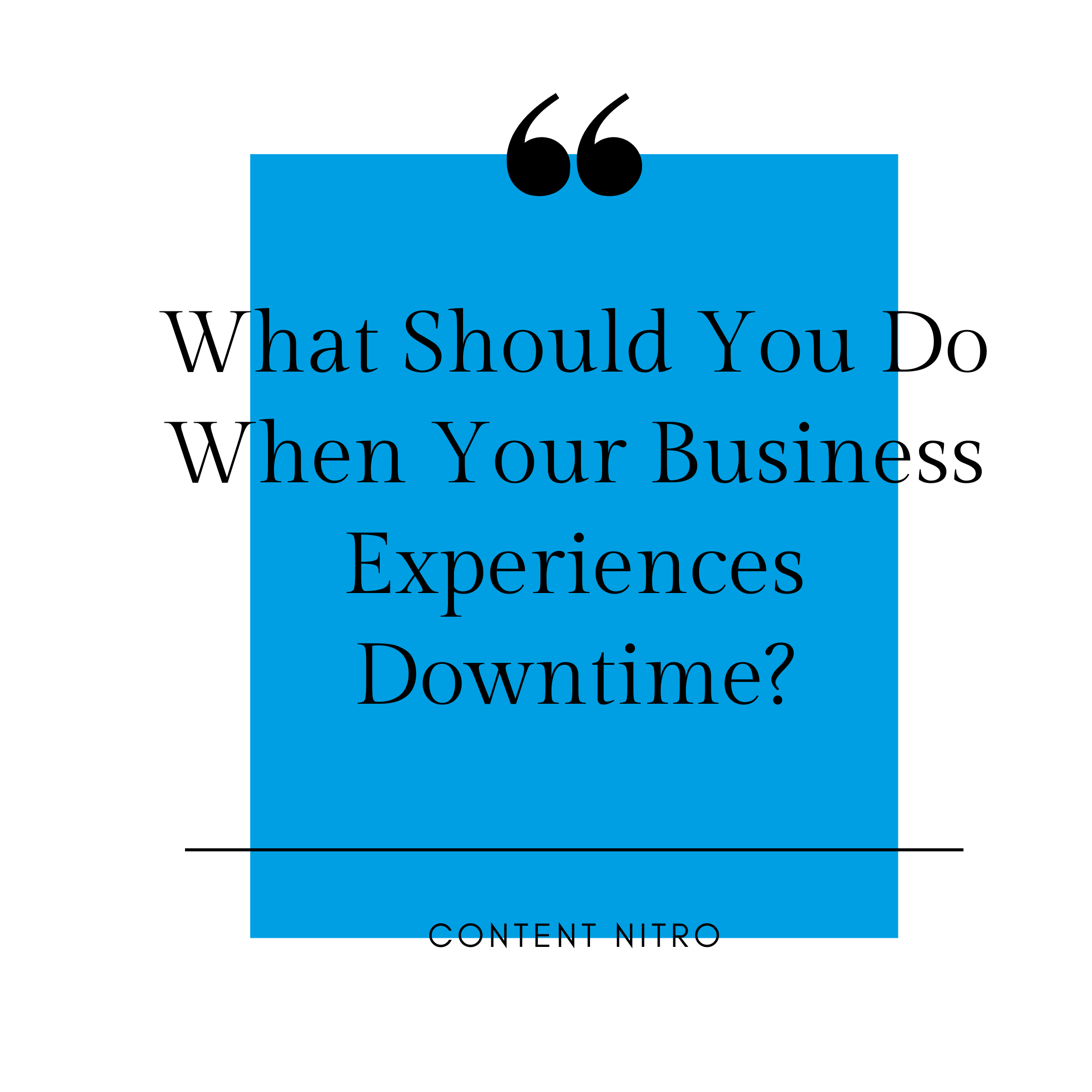 Downtime is a content marketing killer. Without an internet connection, it's pretty hard to raise awareness of your brand by releasing the latest ads and content as modern-day marketing revolves around the internet.
Obviously, you want to try and minimise downtime as much as possible, yet it's not always possible. Sometimes, things happen, and you've got to accept that it takes time to work out a solution. So, while the powers that be are attempting to find the root cause of the problem, you've got some free time.
What should you do with it? Here are four productive tactics that will help your marketing strategy in the long-term.
Consider Outsourcing Your IT Requirements
Yes, you can't stay online all the time because it's not feasible. However, if you've been experiencing more issues than usual, you must consider outsourcing your IT requirements or start the search for a new partner. To minimise downtime and prevent data losses, and to ensure your content marketing remains effective, you've got to pick an outsourcer you can trust that can deliver. There's not a better time to kickstart the process than when downtime forces you to focus on your business's inability to maintain an internet connection.
Revive Your Social Media Strategy
Although social media platforms are essential to 21st-century marketing strategies, it's easy to lose your grip and let your standards slip. After all, you might not have made a plan, which means you're not posting regularly or scheduling posts. If your business has been neglecting its social media duties recently, you can use the downtime as a period to fix it. All you require is the login information and a quick post telling people that you're sorry and that you'll be more present on Twitter et al. Just don't overdo it from the outset as you might set a standard that you can't maintain.
Update Your Site
A website is the foundation of any marketing strategy as you need to funnel people to your site. When they land, you can start to sell products or services, or generate leads and conversions via registrations and email blasts. However, a website will have a high bounce rate if it doesn't deal with the fundamentals, such as ensuring your content is evergreen. Removing dates and popular references and updating broken links should improve your brand's SEO rankings and seamlessly complement your content marketing campaigns. The same goes for new contact info, hours, and locations.
Spruce Up Your Kerb Appeal
Never forget that your workspace, if you have one, is a core of your marketing success. Anyone who walks past it or sees it will assume that it reflects your products and services. Therefore, if the building's exterior is messy and untidy, it'll turn them off the brand as a whole. With extra free time available, you can negate this by adding a new coat of paint or removing clutter. While the impacts are hard to quantify, there's no doubt that kerb appeal has a massive effect on success.
What do you do during downtime?