You've decided that your whitewashed images are not reflecting the world we live in,  that representation matters and you want to add more people of color images in your content. That's a step in the right direction.
This post isn't going to tell you how to use these images, it's just going to show you where you can find them. The rest is up to you.
Places you can find images of black & brown people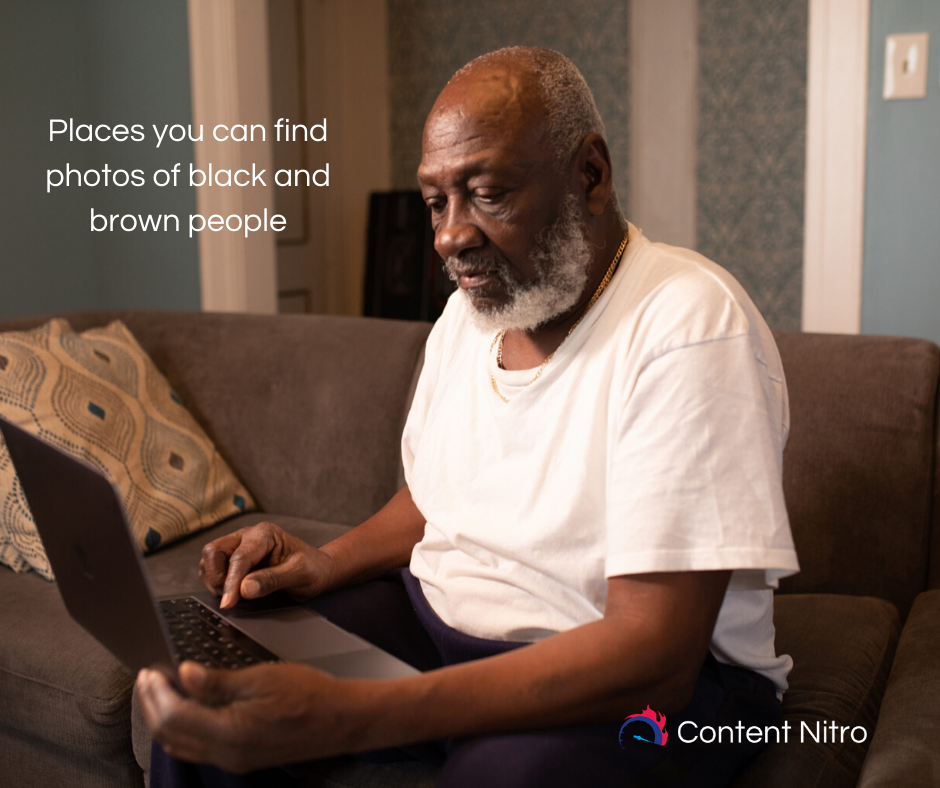 Nappy is one of the best places online to find great photos of black and brown people that are not stereotypical. Often I've found stock photos to be bland, you know mums juggling, men sitting on sofas as a woman irons… You know the sort of thing. Nappy shares beautiful, hi-res images of black and brown people, for free.  There are 6 sections:
Active
Food
People
Places
Things
Work
The license is generous:
All photos posted on nappy are licensed under the Creative Commons Zero (CC0) license so feel free to do your thing. That means you can download these photos, modify them, share them, distribute them, or use them for whatever you want for free. In fact, we encourage it. The more you use them, the more we're helping improve the representation of black and brown people in media.

You do not need permission nor do you need to give photo cred when using these photos, however, we strongly recommend it. Use the format below to give photo cred:

i.e. Photo by @username from nappy.co (replace @username with the photographer's username found on the photo page). Source https://www.nappy.co/license/
And you can upload your own photos here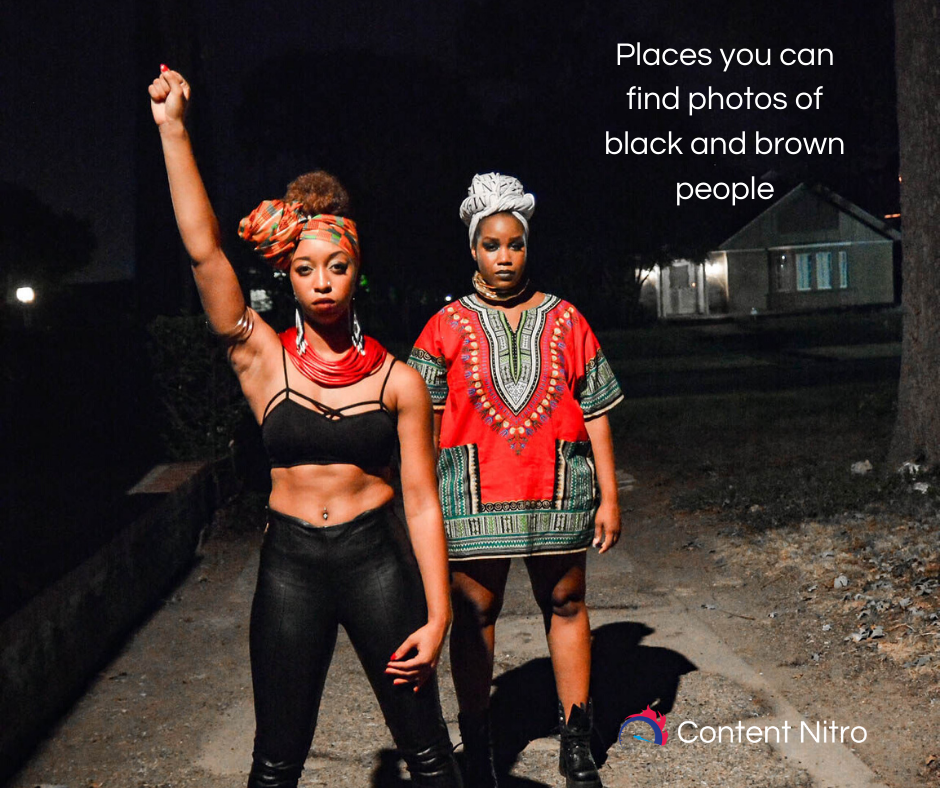 This is a brilliant place for images of women of colour.  Created by Neosha Gardner in 2015, this site has both free and premium images of exceptional quality.
Again, these are not stereotypical images of POC, but vibrant, usable images.
License:
Stock images found on the CreateHER Stock platform (including free gallery images) are under a standard, non-exclusive license. All images & content on this website are exclusive to CreateHER Stock and its Contributors as copyright holders, unless stated otherwise. You may not use any images or content for profit without the express permission and proper compensation (extended license) to CreateHER Stock.

What does that even mean? Well, you're not the only person who uses images found on this platform. The stock images are available to you for non-commercial use. Understand that you may not sale or re-distribute these images to third-parties or for profit.

You may:

Alter images with text overlays, filters, lighten, darken, crop, etc.
Use images for personal editorial use – (blogs, website articles, and non-commercial presentations).
Non-commercial advertising  – (i.e public service announcements, promoting your services, etc.)
Use images within template mockups only. (not resale with product)

You may not:
Use CreateHER Stock content for commercial use (i.e part of resale) – this includes not using for apparel such as t-shirts, book covers, etc)

Manipulate or distort content to pass off as your own.

Use for commercial advertising/marketing or promotional print material

Resale CreateHER Stock content used in mockups or templates you plan to sell.

Images may not be used for any offensive, illegal or pornographic use.
Source https://createherstock.com/usage-licensing/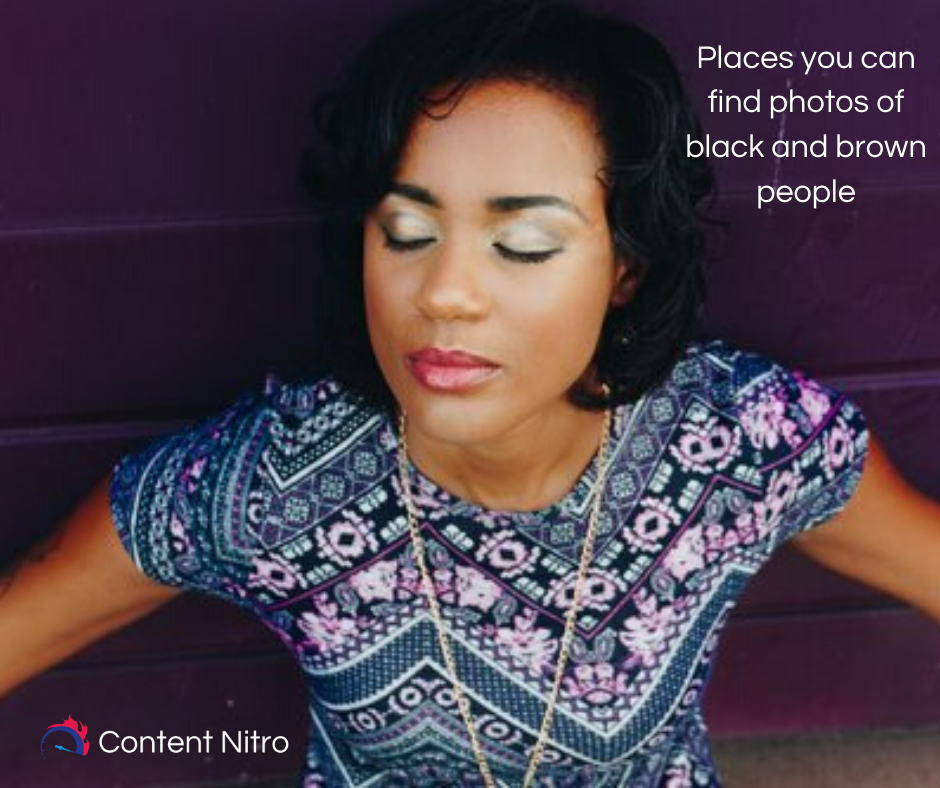 Eye for Ebony is an all-black creative team from photographers to make up artists to stylists, and it shows in the high quality of their images. It's possibly the best place for images of people of color on the internet.
Eye for Ebony also sells image bundles on Creative Market ranging from family shots to blogger to planning to business. There are a great range and images with a commercial license work out at $1 per image.
Image licensing:
We're making it easier for you to add melanin to your marketing 😉 No royalty. No attribution needed. We just want to see more diversity in our newsfeed. Grab 27 lifestyle stock photos absolutely free today
Source: https://www.eyeforebony.com/freestockphotos
I personally love how the models are made up on this site. One of the things I dislike about Hollywood is how awful they are at make-up and hair for WOC. How hard can it be to hire someone with experience to show the gorgeousness of the actors?  Eye of Ebony does a great job with their models and it reflects in their images.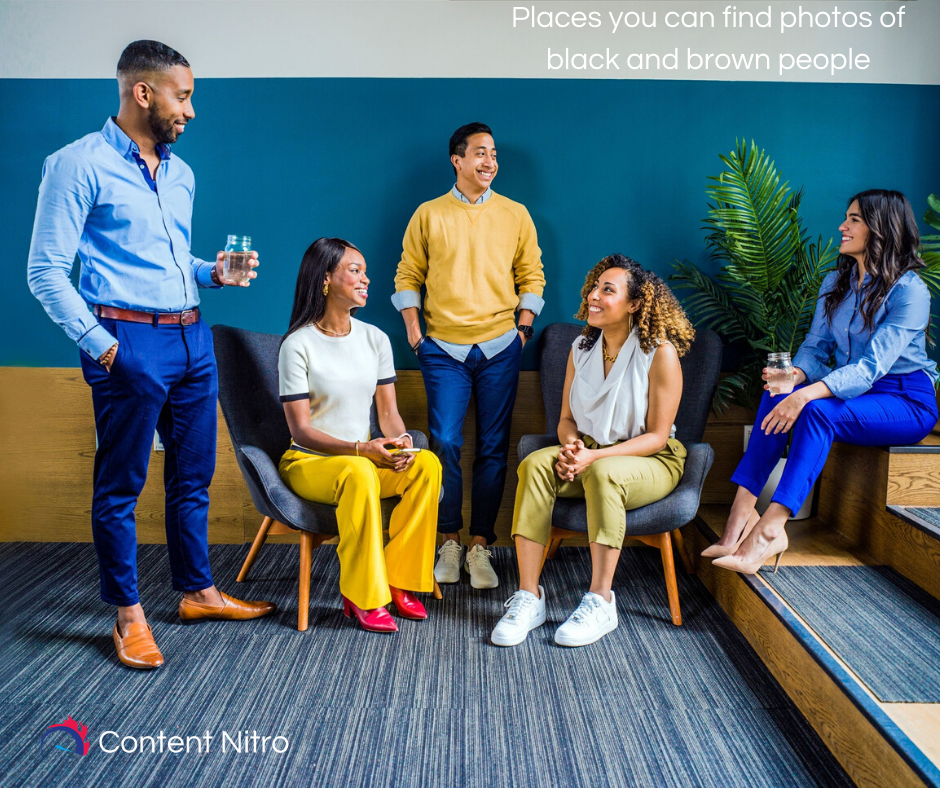 Picnoi is a subscription site where you can download hundreds of great quality photos for $49.99 for a year. Attribution isn't required but is appreciated.
Licensing – I don't know as the page wouldn't load. But the internet can be wonky with everyone using it in lockdown, so do check yourself.
https://www.flickr.com/people/wocintechchat/
This is a small collection of 14 images of WOC in tech. These much-needed images are free to download here under a Creative Commons (Attribution) license. This means that you may copy, distribute, and display the images as long as you attribute #WOCinTech Chat.
You will need a Flickr account to download and use the images.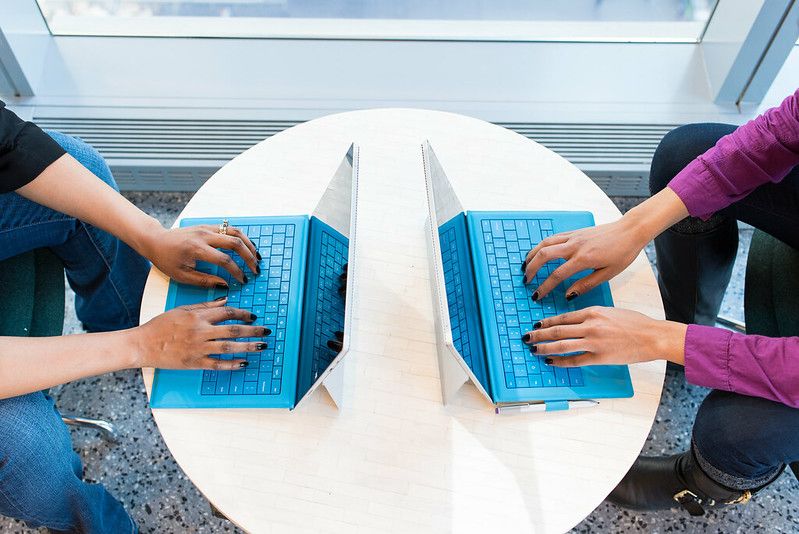 https://unsplash.com/s/photos/african-american
I was delighted with the African-American selection on Unsplash. The images in the collection range from African influences to women in tech to families. This is a beautiful collection and is well photographed.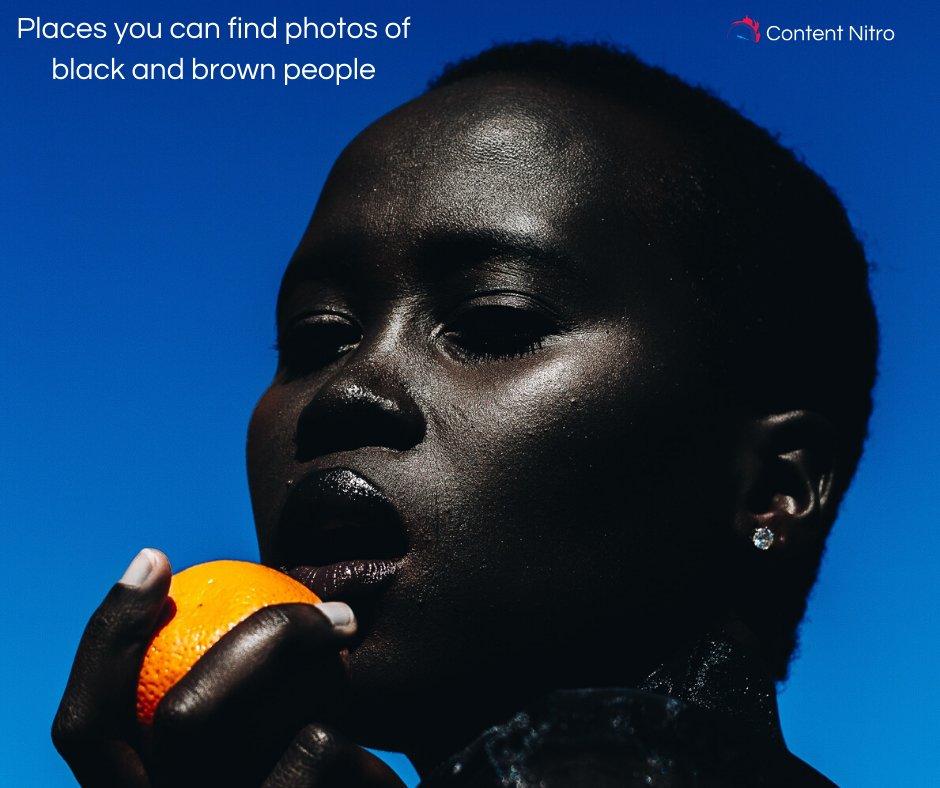 The licensing terms on Unsplash are very generous, and you can easily find a photo to represent a family, an activity or a person in the 7,500 photo collection.
https://www.pexels.com/search/black%20people/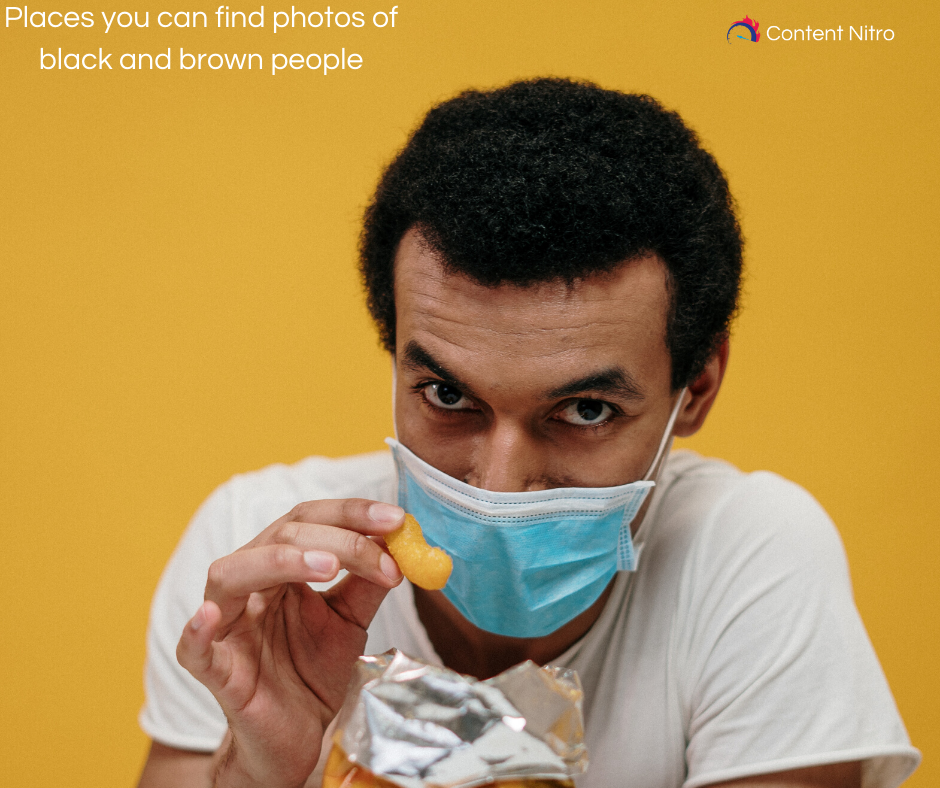 Pexels also strong, yet different collection of people of colour that you can use in your content. Generous licensing and you can make a donation to the photographer, follow them on Instagram etc.

Developed by Sequoia Houston in 2017, Mocha Stock also has video and illustrations. This is a premium site that has an incredible range. The illustrations are gorgeous and I can visualize a range of planners with these images on the covers!
Licensing:
At Mocha Stock, our photos automatically include our standard license agreement, which covers personal and commercial use. Examples of the kinds of things that are covered under our standard license agreement include:
Up to 250,000 printed copies
Source: https://www.mochastock.com/pages/licensing-overview.html
Prices start at $11 per image
Jopwell has an incredible collection of POC in the workplace.
The collection is held on Pixieset and I cannot find information regarding licensing or use.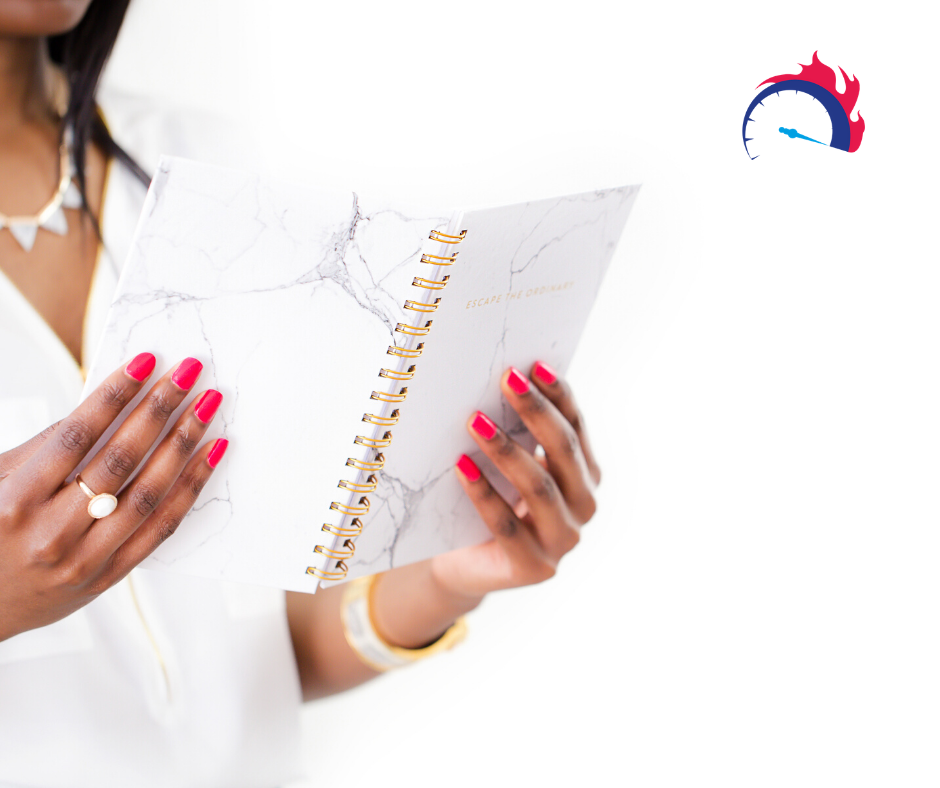 Haute Stock is a site that I've subscribed to in the past and they have collections with flat lays that include brown skin. So you will see brown hands typing, or adjusting something or a brown foot or leg in the shot. They are gorgeous images that really suit coaches and feminine entrepreneurs.
I hope you'll bookmark this page, and use as many diverse images as possible so that your marketing truly reflects the world that we live in, and no one feels they're not represented.