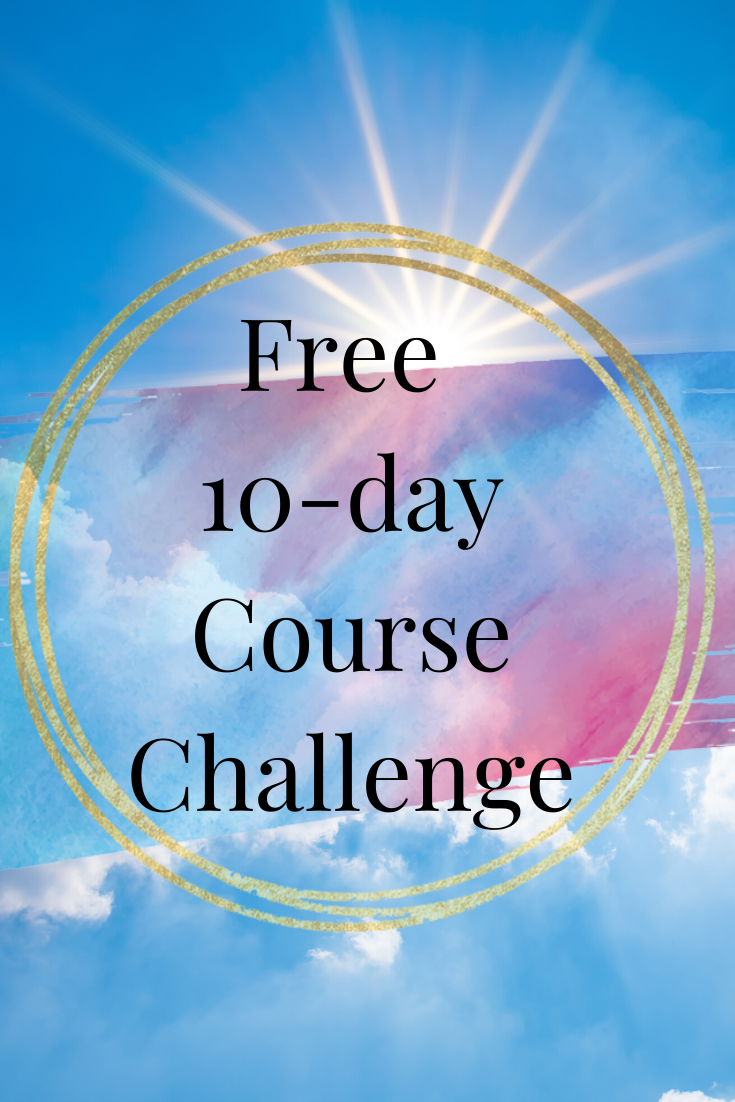 Perfect for those that want to get an online course published in 10-Days (or less).
I love a good challenge, who doesn't? Well, those that don't want to get their course online and published… They wouldn't like the 10-Day Online Course Challenge that's for sure.
So let's dig deep and talk about online courses.
The Truth About Online Courses
Online courses are wonderful in many, many ways but there are some truths that are rarely spoken. One is around how long it can actually take to create a course. This is why you see so much content around fast-tracking course creation. Anything that can shave off a day or two of admin is worth exploring!
From start to finish creating an online course can be as little as 90 days or as many as 365 days. There are many variables, and many pitfalls. No wonder so many course creators give up before they reach the publishing stage!
Online Courses: It's Not All Doom & Gloom
Pretty much all of my business revenue is through online courses. This means I have plenty of time for my interests – reading, my daughters, more reading… And of course, learning. I'm an avid learn and implement kinda gal and a day without reading and learning is like a week without water for me!  Courses enable to build my skills and spend quality time with my loved ones.
Courses also help me get amazing transformations with clients. It re-inforces the 1-2-1 work, and is something they can dig into after we've finished working together. Some 1-2-1 clients have even inspired courses!
Why Create An Online Course?
Hiring a room and teaching is soooo 1997! Sure it's nice to be in a room full of people, but who has days to waste traveling, then staying in a hotel, and then having to be social when you really just want to jump in the shower and hide from humanity? (that last bit may just be me).
Creating an online course is a wonderful way to bring together people who want to learn a specific skill or technique. They can be anywhere in the world, they can be of any ability and they can speak any language. There's no need to hire a hotel room at all.
Online courses give you additional revenue streams. They give you a bigger email list. They give you a ready-made community, and you get to share your passions with a group of like-minded people.
What Stops People Creating Online Courses?
As I mentioned earlier, time is a huge factor. Then, of course, there is knowing what to create a course about. My first online course took two years of thinking and deciding! That's not as long as the tattoo, that's currently taken 28 years of thinking and nowhere near the deciding stage!
Knowing how to create an online course isn't just about the tech either. How do you structure the content? How do you set learning objectives? How do you decide what is an outcome?
All of this thinking around your online course can trip you into further learning and procrastination around your course.
What if Publishing Your Course Could Be Done in 10-Days
Would you be interested?
That's the premise of the 10-day Online Course Challenge with Sharyn Sheldon. The email challenge is free, and there's the option to upgrade to a VIP learning centre if you'd like extra support.
When you join you get a lovely welcome email and then a link to the Trello board.
The Trello board is the project management tool you'll use to get your course online. There's also the Time Management Course Kit. Yep, you are gifted the content to create a course. This is perfect for those of us still stuck in the "what shall I do a course about" phase, which as I mentioned earlier can take away 2 years of your life. Pretty much every field of expertise needs a time management expert to help them along, and once you add in your own experience… Now you have your own unique program. There's support in the emails and Trello board on how to do this.
The Trello board breaks down the complex task of what to do and when to do it. It also has checklists and tool recommendations.
I'm ready to join the 10-Day Online Course Challenge
Will You Get a Course Online in 10 Days?
Probably. We've all heard of Parkinson's Law, where time expands to fit the task. If you tell yourself you can do it in 10 days then you will. If you tell yourself it's not possible, then it won't get done in 10 days. To help you get into the course creator's mindset there are daily mindset videos to help you.
Should you join the 10-Day Online Course Challenge?
Why not? What's the worst that could happen – you could get a course published in 10 days? You could make sales? You could get the course creating bug and go on to create multiple revenue streams in your business.
The experience is a great one, I know because not only have I done the 10-Day Online Course Challenge, I supported the creator in putting it together.
See you in the community?
 I'm ready to join the 10-Day Online Course Challenge