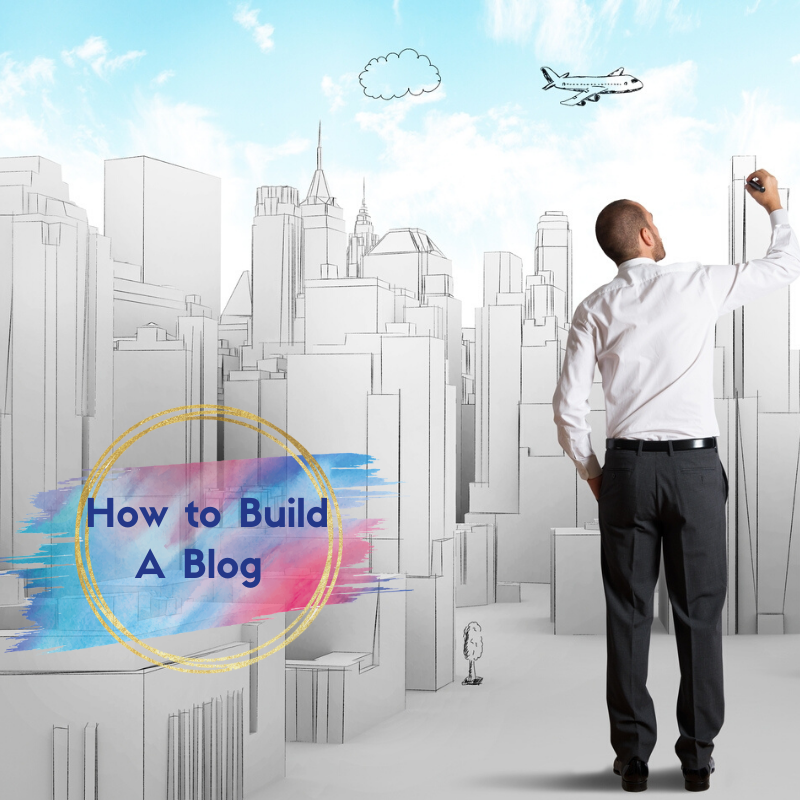 Blogging is not the same as it used to be. Once thought of as the sole domain of angst-ridden teenagers tapping away in a darkened room, or mums at the kitchen table, blogs have grown and developed into a powerful marketing machine.
This is quite a long post, now would be a good time to get a glass of wine, a tub of Ben and Jerry's and then start reading…
Today, bloggers can earn a decent each month by advertising, promoting, and selling to their audience. Bloggers are powerful influencers. They can help a product gain traction, or put a bad product or service out to pasture.
This is achieved by building an audience.
A following of readers who find the blogger's expertise and the information provided to be interesting and actionable. Part of the blogger's role is to provide helpful information and solutions, this often includes items or options where the blogger gets a commission if the audience buys. Now, this isn't about writing a trillion awesome reviews, as any good blogger will tell you, it's about understanding the product, how it's used and how it solves a problem.
If you have a desire to live this type of lifestyle and enjoy communicating with others online, blogging for business is for you. In this guide, we'll look at the steps you need to take to build a blog, grow your audience and then leverage your following to generate an income. All you have to do is scale it up.
How to Set Up Your Blog
One of the reasons that blogging is so popular is that it's relatively easy to get started. The actual process to set up your blog will vary depending on the technology/software that you choose. We're going to look at the steps from a general blogging viewpoint. Your hosting service, blog technology, and even your blog theme will have their own tutorials and instructions to follow.
Your Domain Name
First, you'll need to choose your domain name. Your domain name is your website address. Sarkemedia.com is an example. My former domain name is a blend of mine and my husband's name Sar(ah) Ke(vin) Media.  Your domain name needs to be something that is relevant to your business. This is why we moved to ContentNitro.co.uk If you're a Wellbeing coach you don't want your website to be DeathToSatan.com, it would repel more people than it would attract!
3 additional things to consider when choosing your domain name…
If you are the business, you're going to be the name and face behind your brand. In this case, you might register your name as the domain name. (You should register your name as a domain anyway. It prevents someone else from cyber-squatting.)
Keywords are helpful. If you can get keywords in your domain name, that can help motivate people to click on your links and visit your site. For example, our wellbeing coach might have www.HealthyWealthyWise.com as a domain name and do quite well.
Finally, if you have a company name for your business, register that as your domain name. Online Visibility Academy is the business name of our umbrella brand. You'll see that branding alongside the Content Nitro branding to be consistent. Consistency is always helpful. It lets your readers what to expect. This can also be helpful if you have or plan to have multiple businesses or product lines.
The Hindsight Moment… I've been called Sarky Media, Sarkcastic Media and Sulky Media (thanks dad). Whatever domain name you choose, it should be easy to spell and not easily confused.
Your Hosting Provider
Next, you'll need to select a hosting provider for your blog. Most hosting providers offer a variety of blogging platforms to choose from, as well as other types of platforms like forums. It is important to have an idea of which self-hosted blog platform you want to use to make sure your host offers it.
Because WordPress is such a popular, powerhouse blogging platform and most hosts offer it, we recommend and assume that you will host and install WordPress yourself. Don't panic! If you can log in and send an email, then you can do this. The blog install is straightforward and WordPress offers an abundance of guides and tutorials if you get stuck, or you can check out my Blogging Challenge book for a tutorial with pictures.
Often, you can register and host your blog with the same provider. You don't have to, but you can. For example, at 123-reg you can register your domain and get a hosting package. Explore your options and look for a hosting provider that is known for its reliability and customer service. I use Siteground, they have excellent customer service and can handle the traffic. Choose a host that will be able to handle your specific needs, which may not be the same as other bloggers or friends.
After you get a domain name and hosting, you will want to focus on setting up your WordPress blog.
Your WordPress Blog
Your hosting provider will have specific instructions for installing WordPress. Hosts use different software installers called "Softaculous" or "Fantastico" to make the process easier. Just follow the guidelines from your host. Siteground will have you up and running on WordPress within minutes.
It's also important to point out that you can hire someone to do this for you if you don't want to/ can't do it all yourself. Make sure to change your admin password once they're finished helping you.
Now that you have your domain name, hosting, and your blog platform set up, it's time to give your blog the look that represents you and take a look at the functionality of your blog.
Your Blog's Design
There are thousands of WordPress themes or templates. Some themes are free, some aren't. The true power of WordPress is that it's infinitely customisable. Between themes, widgets, and plugins, you can do just about anything with your blog design. Let's take a quick look at Themes, widgets, and plugins so you know what to do with them.
Themes – If you visit https://wordpress.org/themes/ you can see a variety of free themes in the repository. Themes generally come with:
Different header sizes
Different colors
Variety of column sizes and number
Different fonts
Different blog post setups
I use Thrive Themes. I love them for their simple, yet effective design, the functionality is amazing and they're created with traffic and conversion in mind. There's a whole heap of video training to help you build your perfect site. This is a paid theme, and for your first site, you might want to experiment with a free theme first. You will probably find you will go through a few themes before you settle on one that you like. This is perfectly normal.
When choosing a theme think about how you're going to use your blog. Think about your blog's style, and what colours will best suit your topic and audience. For example, someone that blogs about finance may want a more subdued blog theme. A fashion blogger may want a theme that showcases her images, designs and is vibrant.
If you're unsure, you can install the theme and see how it looks. You can also spend some time looking around at other bloggers' sites. Take notes on what you like. Then find a blog theme that supports your preferences. Again, just because someone else has them, it doesn't mean that you should too. What works for me, may not work for you. What works for an established blogger may not work for a newcomer, and vice versa.
Widget Areas
Many themes provide and support customisable areas that allow you to add content, features, and functionality to specific areas of your theme these are known as widgets. Widget areas can include your front page, sidebar, header, footer, and other areas. You can add text or HTML to your widgets to create a unique look for your blog. Wdgets don't just come with a theme, they can be added in via plugins too.
Things you might like in your widget areas include:
Optin Forms
Search bar
About You Area
Popular Posts
Products
Places where you've been featured.
About those Plugins…
Plugins are snippets of code, which can be installed on your blog to add functionality. For example, you'll likely use a plugin to integrate social media into your blog or you can install a plugin that works as an email sign up form. Plugins can add extra options to your widget areas, and enhance the functionality of your site.
At the very least you'll need
A back-up plugin
Anti spam plugin
Stats (to measure your progress)
Once you have your blog up and ready to go, it's time to start adding content.
You should start writing your content as soon as you get your blog. You will need to put in pages like your About Page, Contact Page, Privacy Policy, Website T&Cs. WordPress will actually generate some of these pages for you. In fact, start writing your content before you unveil your blog, you will need to have some there for your very first visitors.
Establish An Editorial Calendar
Good blogs are well planned. I have magazines as well as blogs, and I can tell you exactly what content I have planned 3 months in the future. This may sound like a bit too much work or structure; however, people respond to consistency. They like to know what to expect. Plus it'll help you create more valuable and interesting content for your readers go enjoy.
So, what goes into an Editorial Calendar? You'll need to determine a blogging schedule.
How many blog posts are you going to publish
When are you going to publish them?
It's important to know that quantity does impact your traffic among other things. It's good to publish at the very least a post a week, I post here 3-4 times a week. Twice a year I publish for 30 consecutive days (as part of my blogging challenge). However, you also want to make sure that you're not overwhelming your readers. Five posts a day may be too much if they're not expecting it. Over on Birds on the Blog, we used to publish three times a day.
The other consideration is how much content you can actually produce. It's more to focus on quality than quantity.  If you can publish two or three great posts each week, then start there. If you can do more, do more. Remember, writing is a skill and it will take time and practice to master it. Some writers spend a lifetime mastering it.
If you are not an experienced writer, please do not use the less is more statement, or waffle that writing less is about quality.
If you want to write better quality content, you actually have to write. No one ever gets better at writing by sitting there and thinking about it. You get better by doing. Do not use flimsy excuses to justify not publishing on a regular basis. You do not grow a muscle by flexing it once a week, and the same works for growing an audience.
Determining What to Write About
What are you going to blog about? To build an audience, it's essential that each post provides value to your following. Think about your audience and ask yourself the following questions. (You might want to grab a pencil and paper and start jotting down blog post ideas as you go.)
What are their interests?
What motivates them?
How do they prefer to use the information?
What challenges do they have?
What information do they like to collect, share, and respond to?
For example, a blog about nursing might talk about self-care as many nurses spend their time caring for others and set their own needs aside. Nurses may care about nursing career opportunities, how to overcome common nursing challenges like working nights, or they might prefer posts with a humorous angle. You might also consider the format that your blog posts might take. You can (and should) create checklists, worksheets, infographics, memes and cartoons, or written posts.
Finally, consider looking at other blogs in your industry. What do the bloggers write about and how can you offer something different while still offering value?
Conversational Writing
When you create blog posts, it's important for each reader to feel like you're talking to her directly. Write as if you are talking to a friend. Use the word "you" and "I" when you're writing and include your personality into your posts. You will build a stronger, deeper connection with your audience this way. Now, there are some people out there who will tell you that you're wrong to talk to people like they're human beings. You're not.
Keeping Your Blog Fresh
In addition to making sure that your content provides value to your reader, it's important to stay fresh and relevant. This can mean a variety of things. It can mean publishing different types of content. For example, you might publish a cartoon post on Monday and a video on Friday, with an in-depth marketplace analysis on Wednesdays.
Keeping it fresh may also mean stirring up controversy by weighing in on current hot topics. It means curating industry news or talking about trends and sharing your opinions on them. Make sure that you stay on top of what your readers are interested in and provide content that supports their interests and goals.
Involve Your Reader
Get your readers involved by giving them an action to take.
Invite them to comment.
Ask them to share your content on social media.
Give them the opportunity to email and/or print content that they want to keep.
Create and publish solid content to gain and grow your audience, light and fluffy just won't cut it. However, just because you have a blog, doesn't mean that anyone is going to visit it. You have to spread the word and promote your blog. If you build it they will read it is the biggest blogging myth on the planet.
5 Ways to Promote Your Blog
Getting people to visit your blog is essential to growing your audience. And of course, to get traffic to your blog you need to write great content. Let's look at a few ways to promote your blog and then we'll look at how to turn your blog visitors into loyal readers and customers.
Social Media
Social media sites like Facebook, Twitter, Linkedin and even Pinterest will help drive traffic to your blog. You may already have accounts with social media sites. Think about whether you should create a separate account for your blog, and how you will manage that. Don't rush out and get your blog a Facebook page or a Twitter account if you've no idea how to grow them.
If you want to keep your personal and professional life separate, it is a good idea. However, if your personality is your blog, for example Perez Hilton, then your social media accounts should be under your personal name.
You can use your social media page to interact with others who are interested in your topic and to drive traffic to your blog. In addition to interacting, sharing, and commenting on relevant information, you can share snippets from your blog and link to your posts. This will help drive readers to your blog and help you grow your audience.
Keywords
What keywords do you think people will use to find your information? For example, if you're blogging about school uniforms then someone might search "how to buy the right school uniform." If you have posts on that topic, with those keywords, your blog will show up in search results.
You can identify potential keywords in a number of ways. One is to pay attention to trending topics and hashtags on social media. What keywords and hashtags are people using? You can also use keyword tools like Google's Keyword Tool, https://adwords.google.com/KeywordPlanner although this isn't as comprehensive as it once was. I personally use Market Samurai.
Use keywords in your blog posts and your title where they logically fit. Don't try to pack your posts with keywords, it doesn't work and it reads horribly. If you want to write quality content – focus on your readers first.
Great Headlines
Great blog post headlines entice people to open your posts. They'll share, link to them, and like them without even reading the content. I use two particular tools when it comes to headlines:
Headline Optimiser for split testing headlines (seeing which one works best)
The Headline generator plugin (a swipe file of customisable headlines)
Great headlines often pique curiosity or they evoke an emotion. How do you write better headlines? By writing headlines.
Study headlines that you click on.
Ask yourself why you clicked on it.
What attracted your attention to the headline?
Think about what your audience might be interested in.
Finally, pay attention to the headlines that your readers respond to. We'll talk about how to do that in just a bit.
Guest Blogging
Consider seeking guest blogging opportunities. As a guest blogger, you'll write and publish content for other bloggers. You gain a new audience and the opportunity to promote your own blog. Make sure that you're posting on blogs that are relevant to your blog topics.
For example, if you're blogging about fitness then you might guest blog on a sports nutrition website. You want the audience to be people who may be interested in your blog but you don't want to post for the competition. The sweet spot is where your audience overlaps.
Surf the Blogosphere
Spend time surfing the web and find other bloggers who are relevant to your own audience. Start commenting on their blogs. Begin developing a relationship with relevant bloggers and provide thoughtful comments. Generally speaking, comments will attract attention from other commenters and blog readers. You can generate traffic, and opportunities, when you interact with other bloggers.
Once you have people coming to your blog, you are in a position to begin profiting from their visits. As a blogger, there are many ways to profit. They include, but aren't limited to:
Selling Ad Space on your blog – the more traffic/visitors you have the more you can charge a company that wants to advertise.
Selling your own products or services, including information products
Promoting affiliate products or services and earning a commission from the sales
For any of these models to be effective, it really helps to grow your blog's audience You want your visitors to come back to your blog again and again. Let's look at two key ways to accomplish this.
Using RSS Feeds
RSS stands for Really Simple Syndication. This means readers can subscribe to your blog posts. They can receive each new post you update in a reader, such as Feedly, or in their email box.
The good news is that WordPress already comes with an RSS feed set up.The "RSS Feed" is usually something as simple as http://example.com/feed, where "Example" is the name of your blog.
The best way to get people to subscribe to your blog is to invite them to subscribe.
Include a call to action in your blog posts that says something like "Want to make sure you stay on top of all our latest content? Click here and subscribe." Make the "here" a link so they can easily click.
RSS feeds are also used to pull your blog posts automagically into Twitter and other social media sites. They will also be needed if you want to send automated email updates to your readers.
Email Marketing
Another way to leverage your following is to build an email list. Email is personal. More intimate. You can use it to share more information that is valuable, drive traffic to your blog, and promote or sell relevant products or services.
In order to be able to leverage email, you need to convert your blog readers to email subscribers. You have to motivate them to sign up for your email list. To do this, many bloggers create what's called an "Opt-in." An opt-in is an offer that your visitor wants. It can be an eBook or report. It might be a video training series or it can be a free product or service as well.
Think about what your audience might want to get their hands on. What type of information could you offer them in exchange for their email address? Your opt-in should:
Solve a problem for your blog reader.
Be in digital format – so that it can be accessed online and/or delivered via email.
Naturally fit in with your blog topic.
Once you've decided on an opt-in offer, and created it, you'll want to create a signup form to place on your blog and you'll want a system to deliver the material to subscribers. This is another reason I love Thrive Themes, all of these templates are built into the theme and can be activated easily, but you will still need an autoresponder service.
Many autoresponder services automate the entire list building and management process. An autoresponder is an email delivery system that allows you to schedule email messages in advance.
Good ones to explore and consider include:
Aweber
Active Campaign (we use this)
Infusionsoft
These are just a few to consider. There are at least half a dozen that are well rated and easy to use.  As with any tool, you want it to be easy to use, function well with your existing blog technology, and provide the features that you need to be successful. I do not endorse "free" email services like Mailchimp. As soon as I see the logo I think business owner who is cheap. I'm not the only person to think that. If you opt for Mailchimp get the paid version so you can automate sending welcome emails and your autoresponder. Your time is also money and you do not want to be faffing around sending welcome emails by hand and adding PDFs to them.
Most autoresponders offer a sign-up form creation tool and walk you through how to position the form on your blog. When placing your optin form on your blog you want to decide what your ultimate goal is.
For example, if your goal is to build your email list and market to your blog following via email then you want your sign up form to grab attention and take priority on the page. At the very minimum, you want it to be one of the first things that a visitor sees.
Decide where on your blog you'd like the sign-up form(s) to be positioned. Remember, that whatever your primary goal is, you can also include a call to action in your posts to help motivate readers. For example, if your primary goal is to get people to sign up for your email then include an invitation for them to sign up at the end of your blog posts.
Before we wrap this up, there are a few other ways that you can build your audience. We talked about selling advertising space on your blog as well as promoting products or services within your posts. You can participate in Google AdWords and affiliate programs. These programs help you place relevant ads in your blog's sidebar.
Benefitting from your loyal following is about monetising. How do you plan to make money with your blog? Identify your primary income goals and then start building a blog that attracts readers and makes them want to become part of your blogging community.
Pulling it All Together
Overwhelmed? Let's break it down into steps to make it more manageable.
Consider creating a business plan or content plan so that you have goals and a direction to follow. Use the following steps to help you create your blog plan and begin building and leverage your following.
Identify your blog topic or niche. What are you going to write about? Research other bloggers in your niche and explore options for how you can make your blog unique and valuable to your audience.
Register your domain and get hosting for your blog.
Install WordPress and create your blog design. Leverage plugins to make your design suit your needs and make navigation easy for your visitors.
Identify your blog's audience. Who will read your blog and what information will they be looking for?
Create your content plan. What are you going to publish and when are you going to publish it?
How are you going to promote your blog? Use plugins to help you build a community. Social media plugins, blog comment plugins, and bookmarking functions help make it easy for people to interact and share.
Monetise your blog. How will you make money from your blog? We've talked about the possibilities. Consider focusing on one tactic initially. As your blog audience grows, you can implement other monetization tactics. For example, you might build your email list and market to them before you begin publishing advertisements on your blog.
Identify your goals. Your goals can be both personal and professional. For example, you might decide that you want to publish 20 posts a month as a personal goal and your professional goal might be to have 100 visitors a day within the first 60 days of your blog launch.
Install analytics. We haven't talked about this yet. Analytics is a system that will tell you how your blog is doing. It will tell you how many visits you get each day, where those visitors are coming from, what they do on your blog, and much more. Google Analytics, www.google.com/analytics/, is free and easy to install. Create a plan to review your analytics at least once a month.
Create Systems. Now that your blog is up and running, it's time to create efficient systems. Plan your content in advance. Make sure that it's written and scheduled ahead of time. Remember to integrate your goals into your content plan. For example, if you're going to promote an eBook in your email this month, consider a few posts that provide supporting information and make the purchase the logical step in the eyes of your readers.
Your systems should also include reviewing your analytics and tracking the results of your various marketing and income-generating efforts. Know what's working and what isn't so you can repeat your success.
Blogging your way to success begins with growing your audience and focusing on publishing content that your audience wants to read. It can be a fun way to earn a living and a rewarding career that allows you to help others and earn an income, and yet it's not as simple as just pulling up a chair and starting to type…
I know because having earned 7 figure contracts through blogging, if all it is is just typing I'd have earned 8 figures by now!