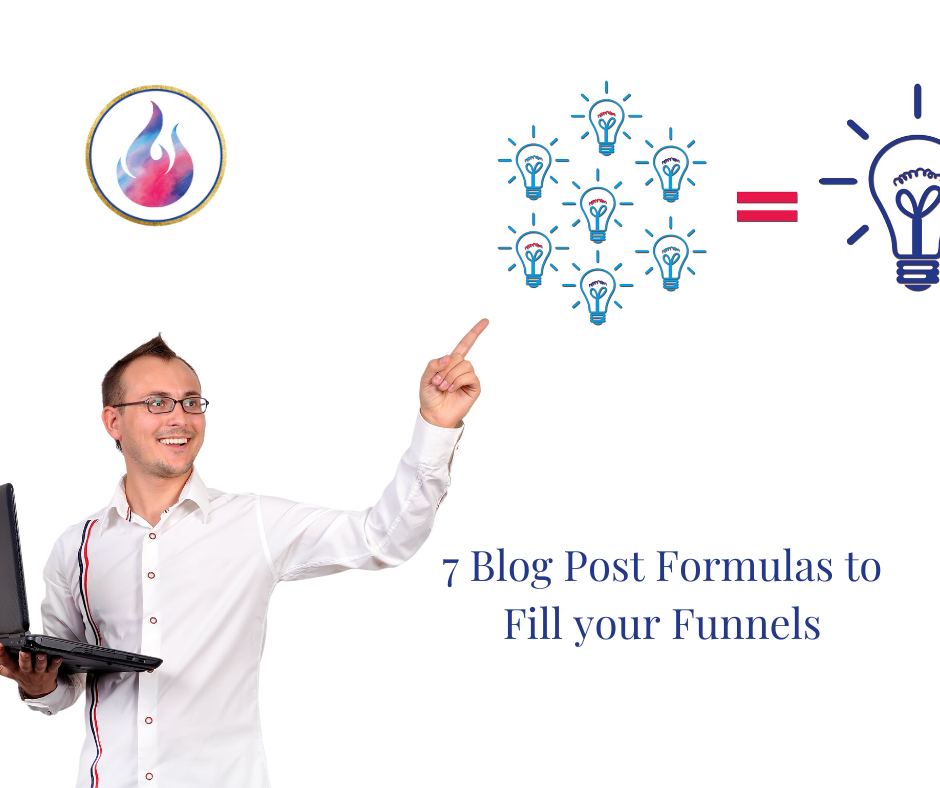 We all know an editorial calendar will keep our business blog on track, and focus our marketing on message but what sort of blog posts do we populate the editorial calendar with? In this post, I'm going to share with you the most popular blog post formulas for small business owners to use in their blogging. Read through the blog post formulas and see which one you can adapt and use to market your business today:
FORMULA ONE: AN IN-DEPTH ANALYSIS OF TECHNIQUE X OR THEORY
Take a popular theory or technique and hack it up. Yup, it's as simple as that. This blog post formula is part opinion and part educational, making it incredibly powerful to your ideal reader. Yes, this post is Kryptonite and will have the most Super of Men on their knees. Yes, this post is an incredible scene-stealer on your blog and encourages other bloggers to link to you.
Take apart the strengths and weaknesses of the theory, point out things others in your niche have yet to notice. Make clear what is your observation and what is fact, reference your sources of information and link to them.
Give extra tips for people who want to use the technique.
Example: The strengths and weaknesses of using Reddit as a traffic-generation method, plus little-known tips on how to get the most out from your Reddit account.
This post isn't a quickie. You're looking at around 1500 words as it's an in-depth post. You'll probably need to take screenshots and then spend time putting it all together and formatting it to look good.
FORMULA TWO: MAKE A PREDICTION ABOUT THE FUTURE
Make a strong case for what you believe is going to happen in the future. I know it's so simple – you can predict things that will happen in the summer, in the winter, by Christmas, in the new year… the future is filled with possibilities, and you only have to get one or two things right to be able to say "I told you so, you heard it here first".
You'll see this type of post more frequently at the end of the year – Things that have to change in 2021 or things to look out for in 2021.
Of course, if you blog about social media you can write this post every time Facebook updates ;).
The emphasis for this post is how it'll affect your reader, what they will feel / experience, and if you want to make that bit more fabulous then you can show solutions how to overcome the change with the least inconvenience.
Example: Facebook has changed again. The new format will change how you view your updates. The post content will consist of "Here's why and how to profit from it / enjoy it / use it to your advantage". Because it's part educational and part topical, a prediction post a great formula to fall back on when you don't know what to write a post about.
This type of blog post is a positioning post. It helps you plant yourself firmly in the eyes of your reader as someone who knows what's going on.
FORMULA THREE: HOW TO …
A how-to post on something your audience really wants to know how to do. This blog post is part how-to and part swipe file. A how-to post is very useful to your audience. It helps establish your expertise on a topic and it gets shared for being useful, something we all want. I have coached clients in the past who have assumed by explaining how to do something they are giving away their business secrets.
Let me reassure you – it doesn't work like that. Your reader that reads a how-to post may not have the time to do what you have blogged about. Their time is precious and they can see that you know what you are doing. So they hire you to do the job, even though you have shown them how to do it. Not everyone buys on price, a lot of people buy on expertise.
Blog post examples:
How to Increase your Influencer Score.
How to increase your Twitter Followers
How to Tune Your Big Screen TV
How to Hook up your Laptop to the TV
The how-to post is an excellent converter for your own services, and shouldn't be seen as something that "gives away the farm". Remember an educated customer is a better customer.
Demonstrating your expertise isn't something you should be ashamed of in business and how-to tutorials will help grow your email list. The call to action at the bottom of the how-to post is a simple "If you can't do this or don't have the time to do this, then you can book me here". Be bold and ask for the sale.
FORMULA FOUR: FREQUENTLY QUESTIONS AND ANSWERS
Spend a day on the phones in your business. Write down what you are asked. The most common questions and answers you get asked for are the titles of your next few blog posts.
This blog post formula is one that just keeps on giving! It can be repeated again and again with different questions and themes of questions.
Examples:
Q: (Headline) How much do I need to start a courier business? Answer in the form of a blog post…
Q: (Headline) Am I more likely to succeed in transport with zero experience? Answer in the form of a blog post…
The Question and Answer post is a terrific way to speak directly to your ideal customer and it attracts them in!
People type questions into search engines so it can also be a great way of getting organic search engine traffic. Give it a try. You might think it's basic blogging technique, but if people are ringing up to ask the question then they want to know the answer because search isn't giving them what they want.
FORMULA FIVE: WHY POPULAR SENTIMENT X IS WRONG
Take a popular sentiment in your industry and take the opposite viewpoint. Of course, it helps if you have to actually believe the opposite viewpoint. This can be a great conversation starter and people do enjoy a controversial post every now and then.
In fact, some bloggers can get addicted to blogging controversial points due to the attention it brings.
Be careful and don't do it often is my mantra on this. You don't want to be known for continually courting controversy, you want to be known for being awesome and a great content resource for your clients and potential clients.
Example:
Most people believe it's very hard to gain funding for a great business idea. In fact, the opposite is true: Most banks/funding organisations have a hard time finding good businesses to invest in. Getting your business investment isn't difficult because it's hard, but because most people don't know how to raise money intelligently. Here's how:
As you can see my tone in that sentence is a lot different to my usually chatty style of writing. Your regular readers will know that something's up and they will respond with comments and shares.
FORMULA SIX: X SIGNS OF Y SHARE ANY NUMBER OF SIGNS THAT Y IS TRUE
Yep, very algebraic but the formula works for any blog, in any niche.
Six Signs That Your Newsletter Needs a Revamp
Five Signs That Your Team Members are Stealing from You
Ten Signs That You're Spending Too Much Money at the Supermarket
Not only do you get to shove a number in the headline again (the number indicates roughly how long it will take to read that post. 100 = long read, 3= a few minutes), you also speak directly to your ideal reader in the second part of your headline.
You show understanding of her problems and you can also suggest solutions in your post and of course your services providing they help your reader.
FORMULA SEVEN: SHARE A PERSONAL STORY WITH A LESSON
Tell your readers a personal story that ends in an educational lesson. Show how they can learn from your experience. This is a great formula for coaches to use. It allows you to share something with your reader and bond over a shared experience and allows other readers to use the lesson in their own life.
Done well these are a powerful form of content marketing, done badly… well, let's not talk about that.
Examples:
How I burned breakfast on my honeymoon and now get breakfast in bed. Every day.
How I did My Own Car Service and Saved Hundreds of Pounds
Physician heal thyself – How as a Doctor I Self Diagnose and What You Can Learn from It
The great thing about using a formula is every one of these examples can be used and adapted to your business blog. You can hack and rewrite the formulas to suit whatever subject you are blogging about and use them over and over.
You'll never have an empty editorial calendar again.
Like these? Then you'll love my free 30-day blogging challenge join now.