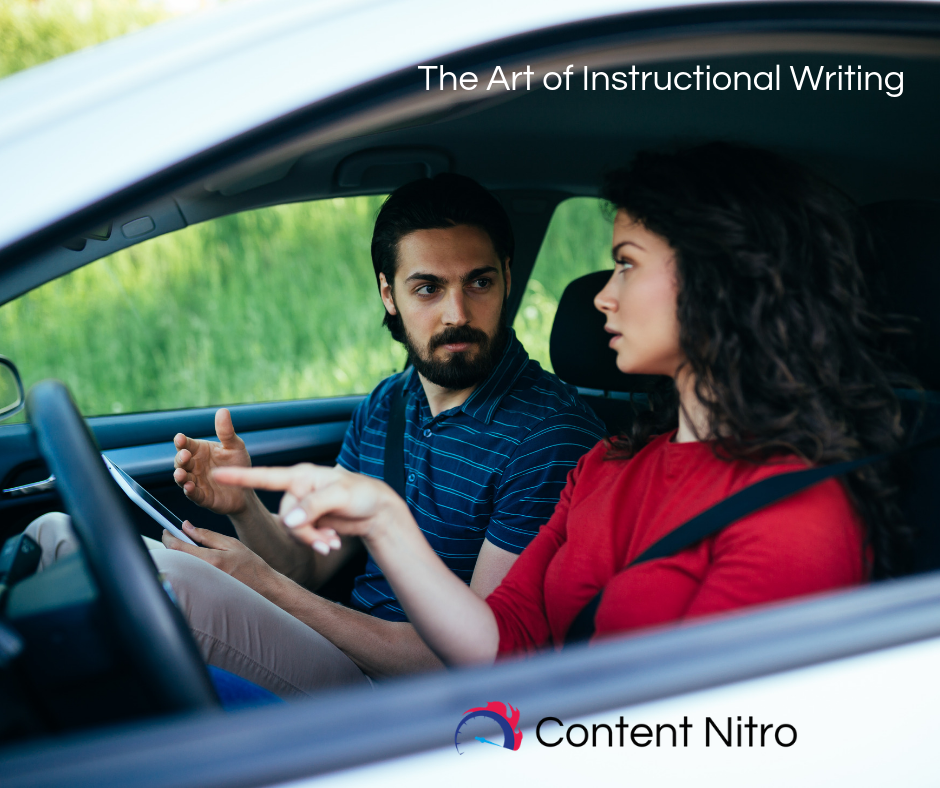 When you're building an audience you'll be told that "how-to" content is dead, or it doesn't work for your niche. Park this statement-masquerading-as-fact with others like "the cheque is in the post" and "the dog chewed my homework".  You need instructional content because at some point in your business growth, you'll need to create content that teaches your audience how to do something.
Over half the questions typed into search engines start with "how to". When building your audience it makes sense to attract the people who are looking for what you can do.
Here's why you're told not to bother with "how-to" content or instructional writing: It's easier said than done. Bathing the cat can be an easier task in comparison to writing out the 7 steps to bath your kitty article.
Your focus is to write a piece of instructional content that effectively teaches someone how to accomplish a specific task or action. The purpose of this type of content is to demonstrate your expertise, as well as build your audience and a lot of people can't wrap their mind that content can have more than one goal.
Instructional writing is a skill, and like all skills, it can be learned. You don't download an upgrade to your writing skills in order to write this kind of content, just a little practice over time makes all the difference.
Here are 5 ways you can improve your instructional writing.
1. Keep It Conversational
Write in a casual, conversational tone. Your goal is to teach someone how to do something in the clearest and most effective way.  Write as if you're talking to the person the content is for.  Your language should be friendly and not too formal or stiff in tone. Occasionally,  formal tones are appropriate, but for the majority of your instructional writing you'll find friendly is better.
2. Use the Second Person
When giving instructions, use the second person "you." This helps the person reading it to visualise themselves doing what you're teaching them. When you do this it makes it easier for you to encourage and nurture the skill you're teaching. Your reader feels the connection to your content.
It's also a good idea to refer to the reader as "you" otherwise, the text starts to look and feel like a traffic jam. Take any piece of content that teaches "how to" and replace "you" with "a specific person," and you'll quickly see why the second person is the recommended approach.
3. Plan and Organise
It takes some planning and organisation to write a good piece of instructional content. You want it to flow naturally so that the reader has no problem following along.
Take whatever you're teaching and break it up into logical, numbered steps.
If there is more than one way to carry out the task, choose the one that works well for you.
Don't try to explain all the different ways somebody could do something not only will their eyes glaze over,  but they'll remember you for all the wrong reasons.
Organise the flow so that the reader starts at the top, moves through the steps, and has accomplished the task by the time they reach your call to action.
You may also want to start by offering some context or perspective. This ignites your reader's interest and helps them prepare for the next steps. When you offer the context in which the "how-to" applies you're making it easier for them to immerse themselves into your guide.
4. Format Your Content
If there are steps to what you're teaching, you should break them up into subheadings, bullet points, or numbers. This gives your reader a clear and easy-to-understand idea of the steps involved and makes it easy to read. If the steps are short, use bullet points or a numbered list. If you mention the numbers in your headline, then make sure you number the steps in the body of content.
5. Blend In Other Media
The goal of instructional writing is to effectively and simply show your audience how to do something. Teaching with text appeals to the readers in your audience but text isn't always the best way to deliver content. You may want to add visuals using a tool like Snagit to capture each stage of the process. Sometimes video works better show what you're talking about.
You can add both visuals and video to the text to make it stronger. Some people learn better through text while others prefer multimedia. If you have a blend of media you appeal to a wider cross-section of your target audience.
Over to you: what can you teach your audience that will help them achieve something? Thinking about the things you know how to do that most people don't is a great starting point, and inspired this post.
When you turn your ideas into high-value content you'll find increasing your audience, growing your subscribers and creating courses is far easier than you thought. If you're struggling to do this, book a call and we can train you in 3 sessions to deliver "how-to" content that gets results.