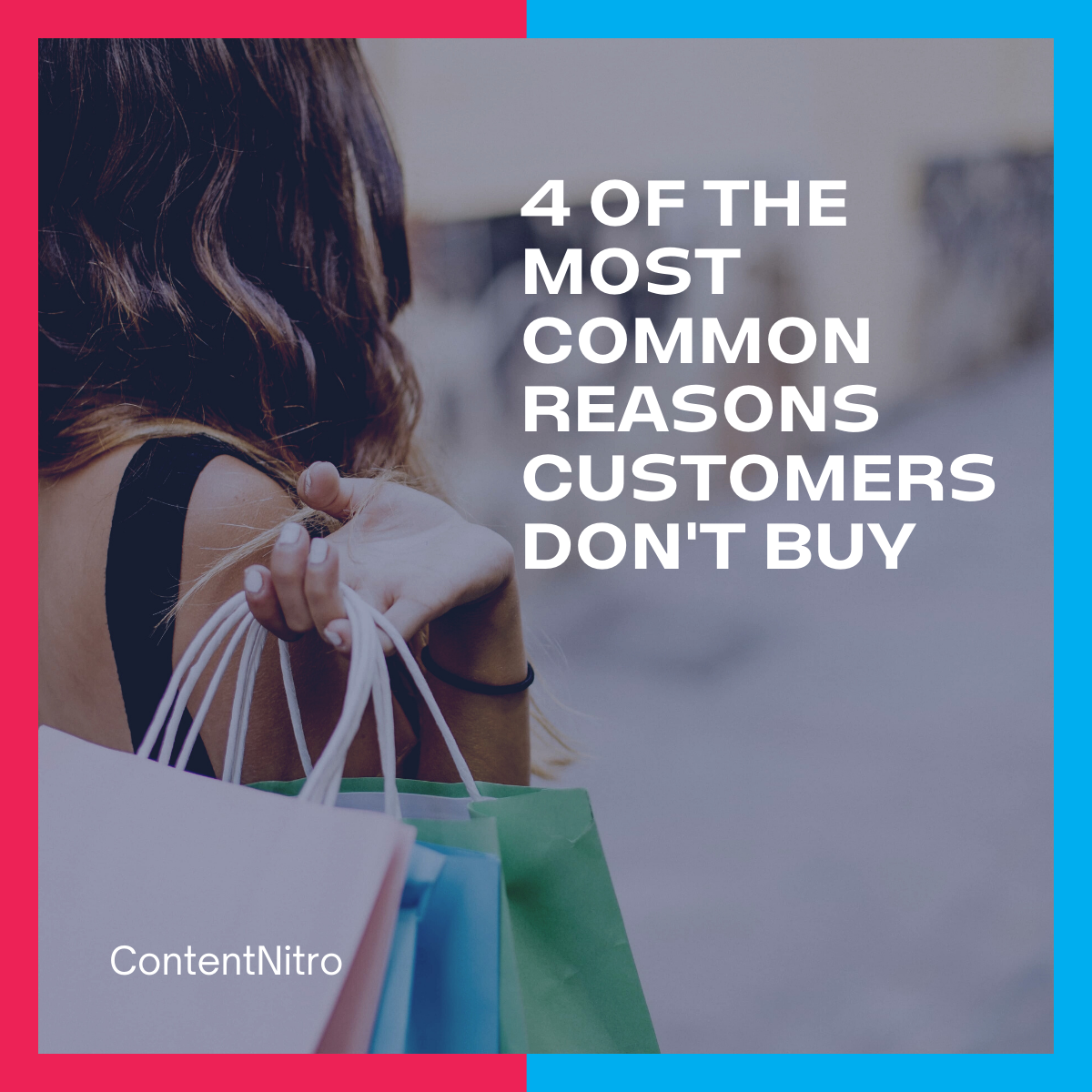 Do you ever wonder why customers click on a product or service and fail to commit to a purchase. There are numerous things that can stop a customer in their tracks. Here are some of the key possibilities that you should keep in mind. 
You're Missing The Answer To A Crucial Question
One of the main reasons that a customer fails to buy is if they have a question which you haven't provided an answer to. This happens all the time. The questions can be anything including:
When will a product be delivered?

How large is an item?

Do you provide refunds
These questions are important to customers. The best way to find out what questions are relevant is to add a search bar to your website. Users will search for queries and you can view the most searched queries through Google metrics. You can then provide the information customers need to commit to a purchase. 
They Don't Understand What You're Offering 
Another key reason why customers might be is if they're confused about what you're offering. Perhaps you are selling a product or service that is quite complicated or that has information that is difficult to digest. A customer probably won't read a massive amount of text on a product or service. Instead, you're better off using something like explainer style videos by FatJoe. Using a solution like this, you can break down your product or service in a couple of minutes. Quickly show customers what you are offering and why they should be interested. Do this and you can avoid missing a sale. 
They Got Bored Of Waiting 
Customers don't have time to wait around these days. If they are interested in purchasing a product or using a service, they want it immediately with no delays. A website that doesn't load or that is too difficult to navigate will instantly turn off customers. No page on your website should take more than a few seconds to load. Similarly, a website should follow the three click rule. It should only take three clicks for a customer to find what they need on your site. Anything more than this and you need to change the structure of your website. You'll need professional support to do this the right way. 
Your First Impression Failed 
Or finally, it could be as simple as a poor first impression. You only get one chance to win over a customer. That's true whether they walk through the doors of your business. Or, if they click on your website. If your website has a terrible design and looks a little dull or outdated, that's enough. A customer will click away and they won't look back. That's why you should spend time and money making the right improvements to your website, bringing it up to the best standard. 
We hope this helps you understand some of the key reasons why customers fail to buy your products. By fixing these issues you can avoid the problem of countless abandoned shopping baskets and boost sales.