Auctions are gaining popularity among online entrepreneurs these days as an easy way to clear old stocks. They can be used as a tool to expand your target audience base as well by increasing your popularity. If you are looking for an easy way to set up a penny auction on your WordPress website, you are in the right place. We have brought here a list of the most popular WordPress auction themes and plugins of the year. They will help you to convert your website into an auction site quickly and easily.
What is a Penny Auction?
Penny auction is an all-pay auction in which all the participants need to pay a non-refundable fee to place each incremental bid. Usually, a duration is fixed for the auction. The highest bidder wins the auction and owns the auction item. Unlike the traditional auction, where only the winners pay, in a penny auction, all the bidders need to pay with no guarantee that they will get anything in return.   
Best penny auction themes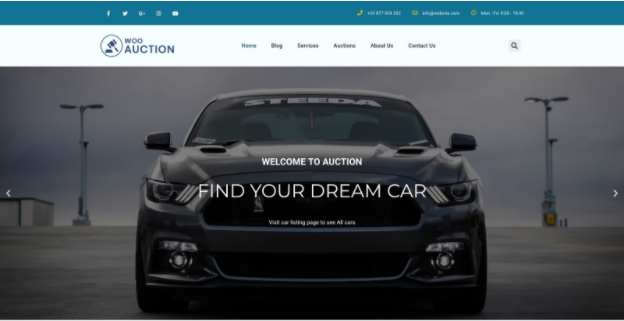 WooAuction is a responsive WordPress auction template that comes with the Responsive Pro theme. The theme makes it easy to create, edit, and manage unlimited auctions with its stunning inbuilt features. It lets you assign multiple categories to auctions and schedule auctions manually. You can show auction lists on the right sidebar. There are features to relist the closed and unsold auctions. It is possible to set a minimum bid increment. The theme is well documented and user-friendly.      
   Features 
Auction settings 

Auction customization 

Ajax bidding 

Beed increment  

Reserve price 

Buy it now price 
Price – $47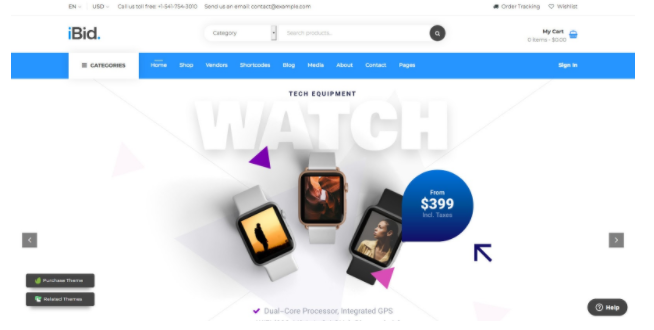 iBid is a responsive and easy to use WordPress auction theme designed for any marketplace. This allows you to create attractive auction websites with your desired look and impressive landing pages. It offers you a multi-vendor auction demo. You can choose from real estate, heavy machinery, auto, books, art, and charity. The theme works well with all drag and drop page builders and WordPress auction plugins. It is cross-browser compatible and WooCommerce ready. Plus, you can add testimonials from users to your site.  
Features 
Automotive auction

Electronics auctions 

Countdown auctions 

Real estate auctions 

Numismatics auctions 

Collectable auctions 
Price – $69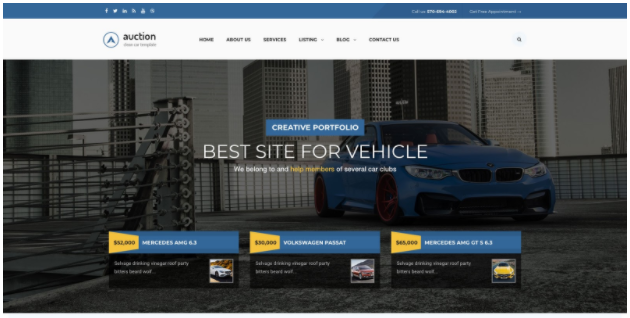 Auction is a WordPress WooCommerce theme specially designed for car auction and listings. It allows you to create an auction with a mobile-first design. The theme is based on bootstrap.  Its user-friendly editing features let you customize the theme the way you need. You can change the site design whenever you want. The smooth scroll improves user experience and makes the text easily readable.  The theme is responsive and it supports all the modern browsers. It is translation ready and works well with all WordPress drag and drop page builders.     
Features 
Customizable auction 

Easy bidding options

WooCommerce compatible 

Enquiry forms 

Twitter Feed widgets

Well organized option panel 
Price – $49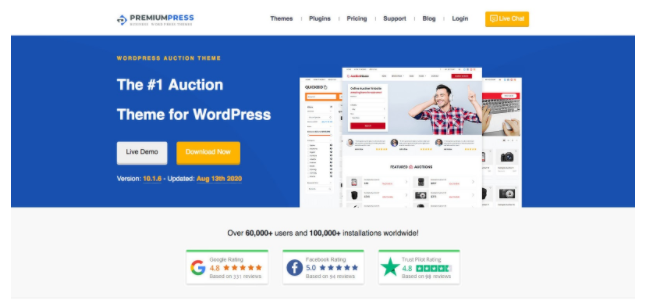 PremiumPress Auction Theme for WordPress is a flexible theme to set up penny auctions on your WordPress site. It offers you almost everything that you need to conduct an auction starting from regular forward auctions to buy-now option. There is an advanced search option backed by Ajax. You can create membership features and also provide banners to the advertisers. The theme is easy to use and customize. Anybody can use it with the help of video tutorials that it comes with. It also offers a 30 days money-back guarantee. 
Features 
100+ pre-designed templates 

20+ readymade designs

Built in  user bidding 

Automatic bidding 

Monthly updates 
Price – $15 
Sitemile Responsive WordPress Auction is an advanced WordPress auction theme. It lets you convert your website into a fully flexible WordPress auction store within minutes. It offers you an easy to use admin interface, simple navigation and listings with advanced search features. The theme supports many auction types like a reverse auction, dutch auction and eBay style auctions. It is also a great theme for creating online shops. Apart from running auctions on your site, you can also monetize your site with this theme by pulling ads from ad networks and charging a fee for membership and listing.   
Features
Supports proxy bidding 

Supports multiple currencies 

Set expiry time for an auction 

Feedback and rating system for users and owners 

Users can search for auctions based on their post 
Price – $99
Best penny auction plugins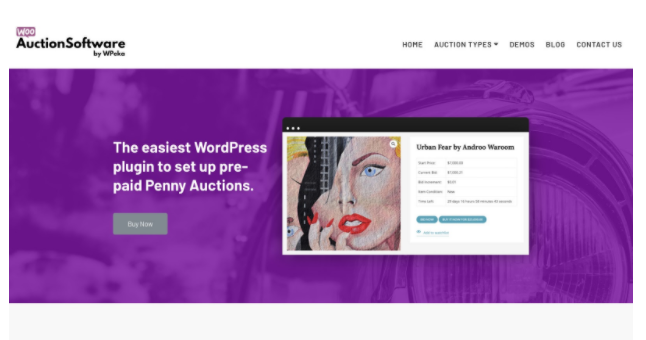 WP Auction Software is an all in one toolkit to set up any type of auction in WordPress and WooCommerce. It allows you to promote auctions with starting soon, ending soon, and upcoming soon widgets. All the auction types have a reserve price and buy now price. The reserve price must be met to complete the auction process. One may directly buy the auction item by paying the buy now price. In this case, there is no need to go for any bidding. The plugin is beginner-friendly and easily customizable.       
Features 
eBay style auction 

Penny Auction

Escrow Payment 

Relist Auction 

Bid Watchlist 

Email notification
Price – $49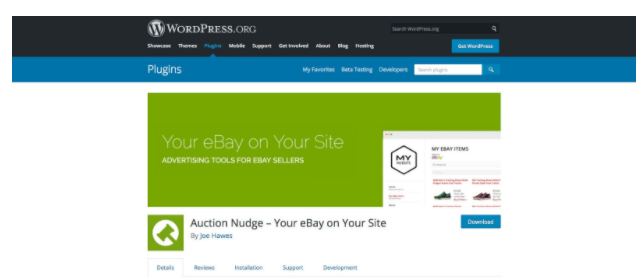 Auction Nudge is a  WordPress auction plugin that allows you to display eBay auction data live on your website. Once you install this plugin, all the features will update automatically and display your most recent eBay auction information on your screen. You can sort the display order and choose the display type of the listings. There are many styles available for display. The display information can be filtered by category ID and Keyword. You can specify to show only the items that are listed in a keyword category or match any keyword query. Auction Nudge is not owned by eBay. It is a member of the eBay partner network. 
Features 
eBay listing 

eBay profile 

eBay feedback 

Many theme options to choose from

Lots of shortcode and widgets  
Price – This is a free plugin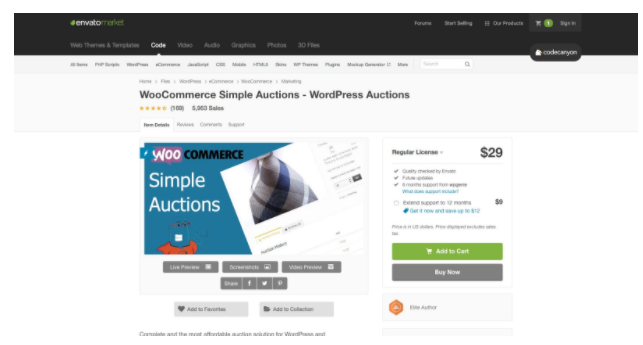 WooCommerce Simple Auctions is a flexible WordPress auction plugin. It gives you total control over the display of auctions. It comes with lots of custom widgets to promote your auction. All the auction products carry auction icons on thumbnails. There are options for auction filtering and sorting the product list. You may easily see the auction history in your WordPress admin. The plugin is compatible with all the latest versions of WordPress and WooCommerce. It is easy to install and customize.  
Features 
Normal, reverse and simple auctions 

Proxy or auto-bidding 

Ability to verify credit cards and payment details 

Supports any payment gateway 

Set start and ending time of auction 
Price – $29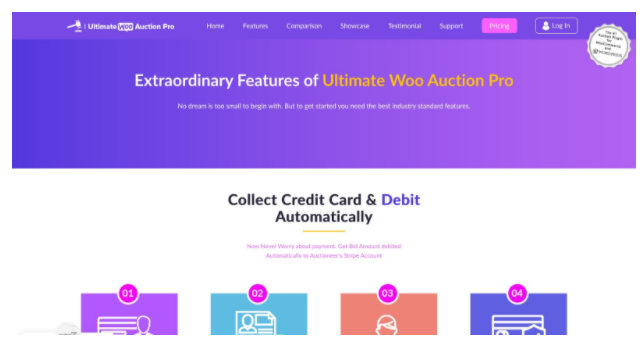 Ultimate WordPress auction is simple and easy to use WordPress plugin for auctions. It helps you to set up an auction on your site within a few minutes. With this, you can show auctions in your time zones, reactivate the auctions that are expired, and set a countdown timer for all your auctions. There are lightbox features to display auction images. You can add multiple product images and set a reverse price for all your products. The plugin is WPML and LocoTranslate compatible. It is PayPal integrated.   
Features 
User registration with credit card 

Automatic, proxy and silent bidding 

Live bidding without page refresh 

Add auctions for future dates 

Users can add auctions 
Price – $79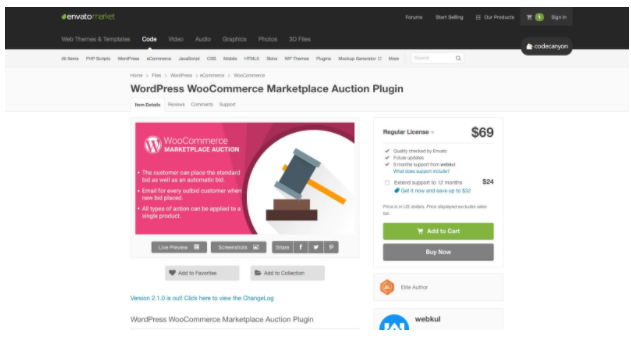 WordPress WooCommerce Marketplace Auction Plugin is a  specially designed auction tool for multi-vendor marketplaces. It supports four types of auctions: standard, incremental, automatic, and reverse. It allows you to set up auctions on your WordPress website with just a few clicks. It lets both the admin and the sellers add their products to auction and buyers place incremental bids on those products. The admin and the users may see the bid list for all the auctions. The admin can see the name of the winner. The plugin is well documented. 
Features 
Apply all types of auctions to a single product 

Show the current bid on your screen 

Show all the bidders and their prices 

Automatic bidding feature 

Email notification  
Price – $69 
Conclusion 
When you have an ideal theme or plugin at your hand, setting up a penny auction on your site is a matter of just a few clicks. All the above-mentioned plugins are user friendly. You need no technical skill to use any of them. All you need to do is to install and configure the theme or the plugin. The rest will be done automatically. 
If you found this article useful, please share it on Twitter and Facebook. Leave your comments in the comment section. Your feedback is quite valuable to us. If there is any query, please let us know. We will get back to you soon.